Senior Conner Kaifes, junior Catie Kaifes and freshman Cooper Kaifes bond through sports
The Kaifes siblings all play varisty basketball, making every game a family affair
For senior Conner Kaifes,  junior Catie Kaifes and freshman Cooper Kaifes, extracurricular activities are just another form of family bonding. All three siblings play varsity basketball in addition to other sports.
"Everyone's always comparing us together about who's better and all that," Conner said.
Growing up, the Kaifes often practiced sports together at home. Now, Conner and Cooper play alongside each other for the varsity boys basketball team, a feat Conner said had been a long time in the making.
"I think it's fun to play with Cooper because when we were kids, we always competed against each other outside on the driveway, so now being able to actually play with each other is cool," Conner said.
Though the trio all play basketball, Catie plays for the girls team and is unable to play with her brothers during the school season. However, she makes an effort to support them at their games.
"It's pretty cool to watch [Conner and Cooper] play because if they do something wrong you can always critique it and help make it better," Catie said. "I try to go to almost all their games and cheer them on."
In addition to basketball, Conner plays football and track, and Catie plays volleyball. The family also has two younger siblings who will be attending Mill Valley in a few years and plan on playing sports as well.
"It's pretty chaotic having a big family, but it's fun because you always have something to do," Catie said.
This is the first year Conner, Catie and Cooper have attended school together since elementary school. According to Cooper, his older siblings have made his transition to high school smooth.
"It's fun for all of us to be here," Cooper said. "[Conner and Catie] have really showed me around and helped me out."
"
We love each other and are having a good time."
— junior Catie Kaifes
Since the three are all playing the same sport, family competition always motivates the Kaifes siblings to perform better than the other.
"It gets pretty competitive every once in a while," Cooper said. "When [Conner and Catie] don't do so well, I give them heck about it."
With all three siblings trying to get to various practices and games on time, problems inevitably arise. Catie said one the biggest struggles the family faces is the laundry that stems from their activities.
"It's hard trying to wash all of our practice gear on time," Catie said.
As Cooper and Conner have similar equipment, the boys are constantly taking each others' uniforms by mistake.
"We always get our jerseys and travel gear mixed up," Conner said. "Nothing irritates me more than when Cooper wears my stuff."
Though navigating everyone's schedules can be challenging, Conner and Catie are able to provide transportation to practices for Cooper and their younger siblings.
"Now that Conner and I can drive, it's pretty easy on my mom," Catie said. "We can help take everyone places."
Although dealing with everyones' activities can be hectic, it doesn't bother Catie as she is able to play the sport she enjoys with her brothers by her side.
"I really like having them both here because we get to improve our skills all together as a family," Catie said. "We love each other and are having a good time."
(Visited 49 times, 1 visits today)
About the Writer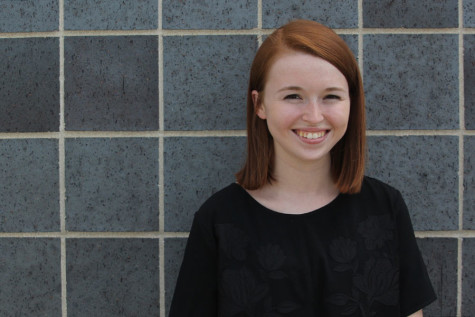 Taylor Anderson, JAG editor-in-chief
Senior Taylor Anderson is co-editor-in-chief of the JAG yearbook. This is her third year on staff. Anderson is involved in theater, and is a member of NHS and Thespians. In her spare time, she enjoys reading, binge-watching Netflix shows and drinking Diet Dr Pepper.