Senior co-captain Abbie Hughes choreographs dance
The originality of Hughes' dance allows the dance team to stand out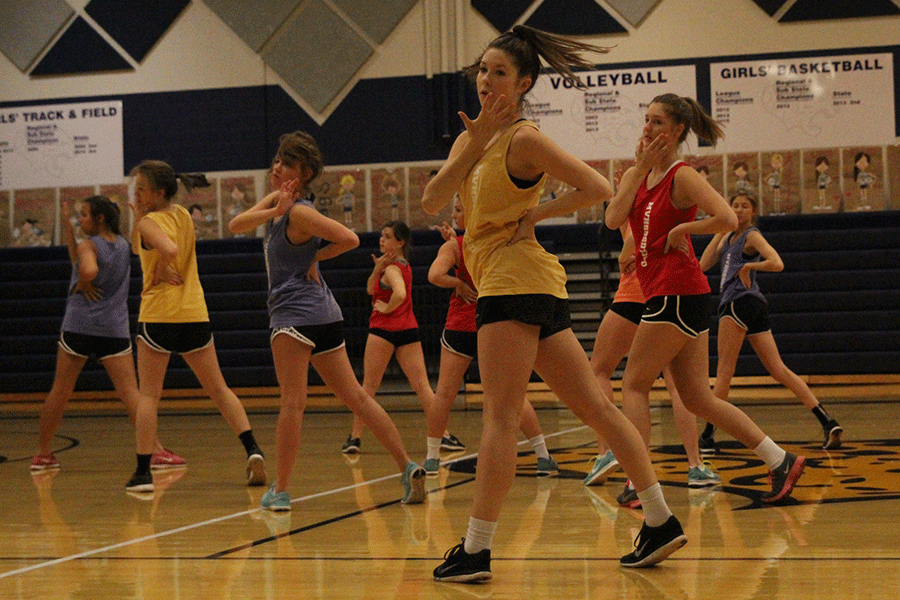 Senior dance co-captain Abbie Hughes took on the unique responsibility of choreographing a dance for the Silver Stars dance team on her own.
While this is not Hughes' first time working on choreographing a dance, it is her first time producing a dance alone. Abbie describes her dance, which her and the team have performed at summer camp, freshman orientation and Friday Night Lights, as "sassy and high energy."
At their summer dance camp, the team was able to show originality with Hughes' piece, junior Lauren Schath notices.
"At camp, all of the other teams had pom routines, but [Hughes'] routine was jazz so I thought it stood out," Schath said. "I thought [Hughes] did a good job with it and I had a lot of fun learning it."
Although choreographing is something Hughes enjoys, she found it difficult to find time to practice, ending up at either lifetime fitness gym or her own kitchen to work through and perfecting the routine.
"It is difficult only having your ideas. With other dances, you have the other captains and it is easier because you can block and get opinions," Hughes said. "Doing it on your own is hard, especially figuring out formations [while alone]."
Even though working alone, Hughes enjoyed the task she was given by her dance head coach Katie Lindner, as she was able to be flexible with her ideas.
"When I choreograph, I get to do whatever I want and there is no set rules or anything. It is all about what comes to mind," Hughes said.
Now that she is a senior, and as it is her second year as co-captain, Hughes is able to extend her leadership abilities, encompassing more dances and business matters.
"[Hughes] can take initiative and we can talk to her about anything whether it is dancing or not," Schath said. "She is good at making us stay on task, but we can still have fun with things. She is overall a great captain to have."
(Visited 36 times, 1 visits today)
About the Photographer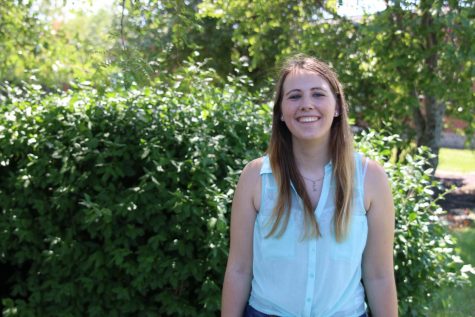 Kristen Garrett, JAG photo editor
This is senior Kristen Garrett's third year on the JAG yearbook staff. She is a photo editor this year, as well as a photographer. Kristen's only other activity is NHS. In her free time, she enjoys drawing, visiting local coffee shops and hanging out with her cat Minnie.