Self Image: Evan Boxler
Strict workout regiman creates improvements for senior's life style
This is part of an in-depth look at various stories of self-acceptance among four students.
Waking up as the sun rises, senior Evan Boxler prepares his morning pre-workout supplement and drives five miles to Lifetime Fitness for a workout before school.
Boxler began working out in the middle of his sophomore year.  He works out every day for up to two hours and takes assorted pre- and post- workout supplements to ensure his workout results.
"I have an alternating schedule to workout," Boxler said. "I try to work opposite muscle groups. For example, one day I will work every muscle in my chest until I can't bear to work my chest any longer, then I move on to my back, starting from top to bottom. That typically takes me around an hour. Then to finish my workout, I run at least a mile. By the end, I am completely exhausted. This workout routine is ideal for proportionate physique."
He says that he had an "undefined need to improve" but since he has started working out, he has  seen "incredible results," not only in enhancing  his self image, but in being  much more dignified and self-respecting.
"I can't figure out why being physically fit is so important to me," Boxler said. "It just hit me one day. Working out makes me feel accomplished, like I'm improving myself as well as my quality of life."
Boxler works out because it makes him feel successful. Self improvement has become a big part of motivation for him.
"Working out has given me a sense of belonging since I have failed at so many other things," Boxler said. "I love to see myself improve, and this is the one way I feel happy doing so."
Boxler has continued to workout for his own benefit., and makes it clear that he only does it for himself.
"I don't try to take after anybody; I do this for myself," Boxler said. "Working out is important to me because I like to watch myself improve. The best change that has come from this is my self confidence by far."
Boxler thinks it's important to set goals in order to improve and further enhance your life.
"If you really have a goal that you are passionate about, don't let anybody tell you that you can't do it because in the end it's completely up to you," Boxler said. "If you are happy then that's what matters. Don't try to improve yourself for others."
(Visited 86 times, 1 visits today)
About the Contributor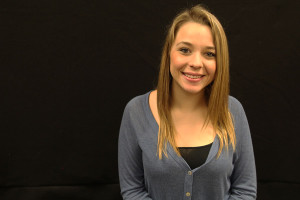 Annie Crouch, JagWire reporter
Junior Annie Crouch is a reporter for the JagWire. This is her second year on staff. In her free time she enjoys listening to music, shopping and hanging out with her friends and family. She loves animals, her friend Ellen Merrill and making people laugh. In the future she plans on graduating from the University of Kansas and getting her Master's degree in Occupational Therapy.