Second annual Drive 4 UR School event raises money for booster club
Ford donated $20 to the school for each test drive of a new car at the event on Saturday, April 2
Students, staff and community members alike participated in the school's second annual Drive 4 UR School event, sponsored by the booster club, on Saturday, April 2.
Participants had the opportunity to test drive new Ford cars. For each test drive, Ford donated $20 to the school; half went to the booster club and the other half went to a club, sport or organization of the driver's choice.
Senior Lizzy Eber decided to participate in the event because it was an easy way to raise money for the school.
"My mom participated last year and told me how easy it is to earn money for a club of your choice and the booster club just by doing something fun, driving a new car," Eber said. "So, I decided to volunteer as well as drive this year."
Junior Jakob Coacher volunteered at the event and thought it was a unique way to get people involved in fundraising for the school.
"People get to come test drive cars, which maybe they wouldn't otherwise," Coacher said. "They're in a no-pressure situation, and they get to donate to a club of their choice, so I think it's a good thing for students and the community to participate in."
Eber liked getting to fundraise not only for the booster club, but also for volleyball, which she participated in for all of high school.
"I donated my money to the volleyball program because I have been a part of the team for all four years of high school, and I know the money could really help them out next year," Eber said.
The unity of the community and school made Drive 4 UR School even better, according to Eber.
"My favorite part was seeing different people from the community coming to support the school and different clubs and organizations at it, not just students," Eber said.
Since test driving is normally only an opportunity for someone who is looking to buy a car, Coacher saw the event as a good opportunity for students to participate in.
"I think the people there just enjoyed testing out the brand new cars. Cars are expensive, so people don't buy them very often, and I think it's cool that people get to have that kind of experience without spending the money," Coacher said. "There were a lot of people that came, and the event was pretty successful."
(Visited 41 times, 1 visits today)
About the Contributors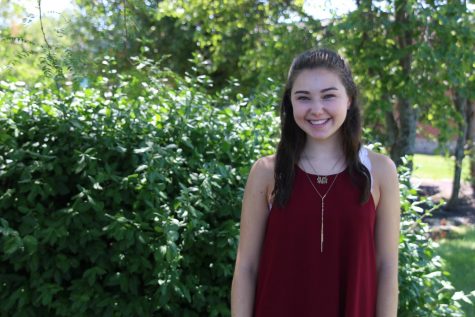 Allison Winker, JAG editor-in-chief
This is senior Allison Winker's third year on the JAG yearbook staff. She will be co-editor-in-chief this year, as well as a reporter and photographer. Other than yearbook, Allison is a part of the varsity debate team, NHS, student ambassadors and Relay for Life executive committee. She also loves coffee, dogs, dancing, Pinterest and all things Kansas City.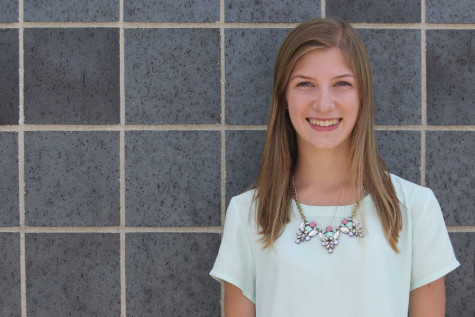 Britton Nelson, JAG photographer
Sophomore Britton Nelson is a first-time photographer on the JAG staff. Nelson runs track and cross country. She also likes to bake, travel, shop and take photos.