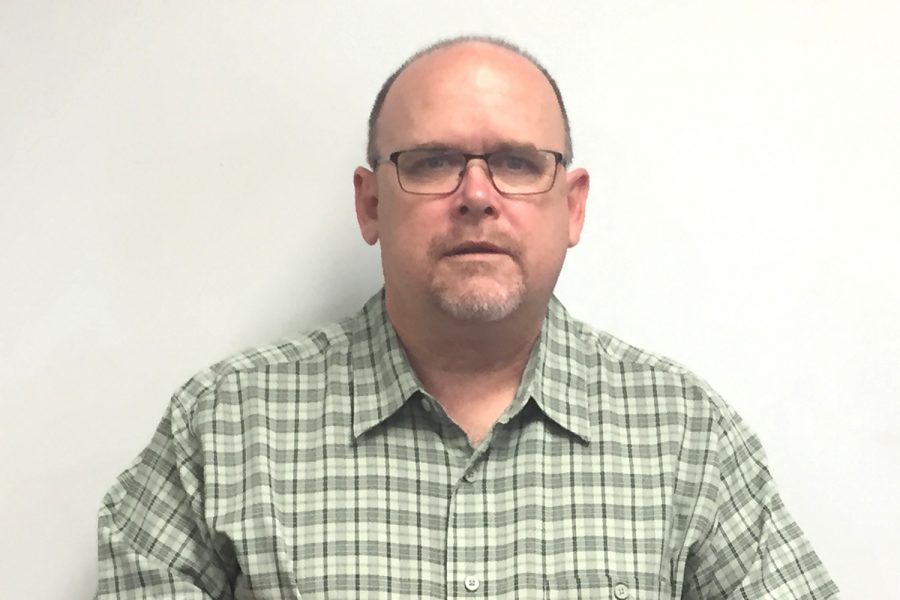 Scott Poertner, Mathematics
JagWire: First, tell us a little about yourself.
Scott Poertner: "My name is Scott Poertner…this is my  33rd year in the education field 30th year teaching. I taught 1 year at Waynesville HS  (Math/Chemistry) and started their soccer program then I spent 3 years as the head coach of the men's soccer team at Missouri Southern State University and then for the past 28 years I have been teaching and coaching at Blue Springs South High School (Chemistry/Math). I am married and have 3 kids…My wife is an accountant, my son is a second year dental student at UMKC, and I have twin daughters they are sophomores at the University of Central Missouri where they play soccer and are majoring…one in nursing and the other studying to be a dietitian and exercise science double major."
JW: Describe your college experience.
SP: "My college experience was a long time ago…I went to Missouri Southern State University in Joplin MO and studied chemistry, math and physical education.  I also was on the men's soccer team there."
JW: Why did you decide to go into teaching?
SP: "My family has many teachers in it and I wanted to coach so it was the perfect fit.  After a while I found that I was in it much more for the teaching than the coaching."
JW: What do you enjoy about teaching? 
SP: "I enjoy the interaction with the students, their stories, their outlook on different viewpoints, and seeing them experience success."
JW: What is your experience with teaching high school students?
SP: "I have always taught HS students, I could not see myself teaching anywhere else. I really enjoy doing what I am doing…if I did not enjoy it I would not have continued doing this job."
JW: What do you want students to know about you?
SP: "That I am excited to be here and have enjoyed this school for the short time I have been here."
JW: What hobbies do you have? 
SP: "I like to read, spend time with my family, and watch sports."
JW: What is an interesting fact about yourself?  
SP: "Anything you could call interesting I have included above …I'm just a regular guy that enjoys his job."
(Visited 16 times, 1 visits today)