Science Olympiad places third at state
The Jaguars took third at state in both the large school division and overall on Saturday, April 6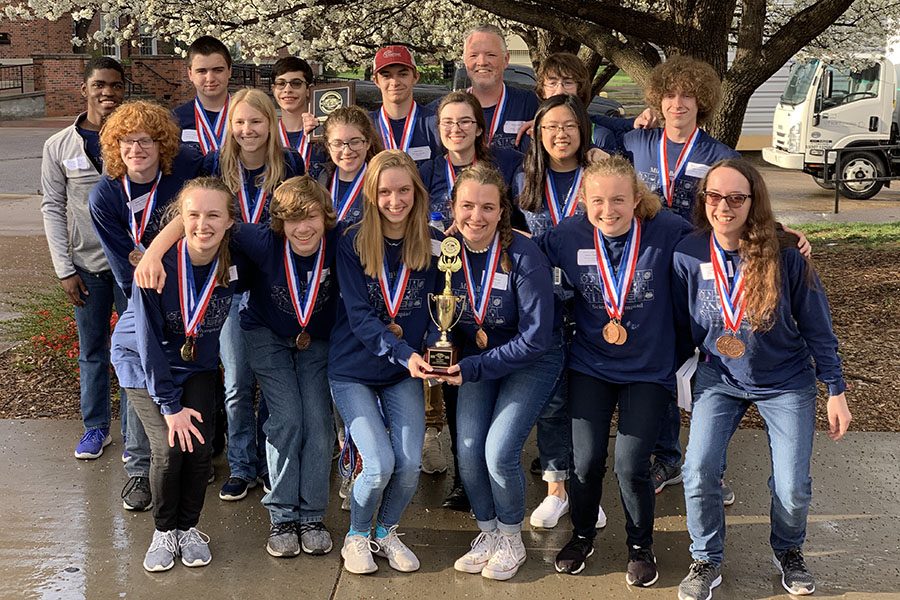 Anna Owsley, Mill Valley News editor-in-chief
April 8, 2019
Science Olympiad placed third at state in both the large school division and overall on Saturday, April 6 in Wichita. This is the highest place the Jaguars have ever earned at state in school history.
Seven teams placed in the top three of their events: freshmen Aiden Burke and Patrick Mack placed third in Boomilever, senior Sydney Clarkin and junior Joan Downey placed third in Designer Genes, Clarkin and junior Aniston Cumbie placed first in Disease Detectives, junior Eva Burke and Aiden Burke placed second in Fossils, sophomore Alex Whipple placed first in Mission Impossible, senior Julie Brown and Whipple placed third in Mousetrap Vehicle and Fraka and sophomore Andrew Gawith placed first in Sounds of Music.
The team earned a total of 136 points, close behind Olathe North's 114, leaving Fraka hopeful for an even more successful performance next year.
"We were only about [20] points behind second place Olathe North, a consistently very strong team," Fraka said. "This makes us feel like second place may be within reach."
Clarkin believes the team's development of support and unity over the year contributed to their success.
"Our team has become like a family over the season. We all work very well together and are very supportive of one another," Clarkin said. "We've determined our strengths both as individuals and as a team, and have used those to our advantage. Our cohesiveness as a team definitely contributes to our confidence as competitors."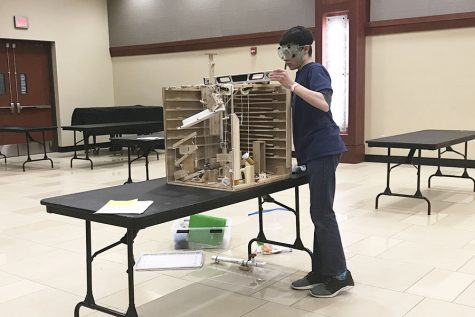 With a rigorous team schedule of practicing three days a week for an hour each day, Whipple believes the team's motivation was key in their success.
"I feel everyone worked extremely hard to get us to this point," Whipple said. "I think how inquisitive and intrinsically motivated we all are contributes to our success."
Clarkin is optimistic that the underclassmen will carry the team's success through to next year.
"We have a lot of seniors leaving this year, but our underclassmen have worked so hard and contributed so much to the team that I am confident they will be prepared to lead the team next season," Clarkin said.
On the other hand, Whipple believes there is always room for improvement.
"Improvement is key and we have to learn from this season and grow to become better next year," Whipple said. "We as a team need to get and keep new members involved in the team."
(Visited 96 times, 1 visits today)
About the Contributors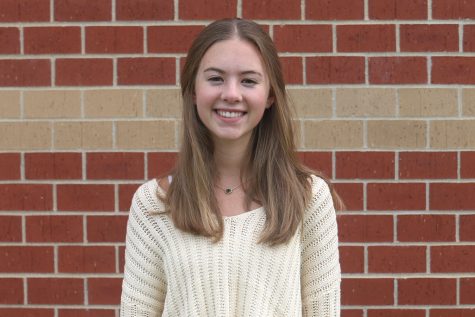 Anna Owsley, Mill Valley News editor-in-chief
This is senior Anna Owsley's third year on the JagWire staff. She is thrilled for her second year as Mill Valley News editor-in-chief and is undertaking the position of assistant editor for the newspaper. When Anna isn't busy with journalism duties, she can be found working, volunteering for NHS or multitasking homework and her current Netflix show. Additionally, she loves reading, watching movies, getting coffee with friends and traveling.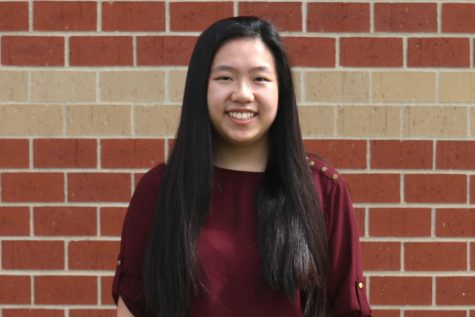 Hannah Chern, JagWire editor-in-chief
This year is senior Hannah Chern's third year as part of the JagWire newspaper staff and second year as one of the editors-in-chief. In addition to leading and working on the JagWire, Hannah serves as an NHS officer and participates in Science Olympiad where she expresses her love for science. Outside of school, Hannah finds herself spending her free time endeavoring the world of crochet, watching YouTube tutorial videos, reading books and discovering...