Science Olympiad places fourth at regionals
The finish qualified the team to state Saturday, Feb. 29
The Science Olympiad team competed at their regional contest and qualified for state Saturday, Feb. 29. The team placed fourth overall and had three second place finishes and one first place finish from sophomore Patrick Mack and senior Srikar Turaga in ping pong parachute.
Science Olympiad coach teacher Chad Brown was very happy with the team's great showing.
"It was so exciting, and everyone on the team got a medal," Brown said. "It was an amazing performance. They prepared very hard."
Senior Griffin Schenk was excited about both the team's and his personal performance. 
"I feel like we did really good as a team, and getting third is awesome." Schenk said. "Personally, I'm really happy getting fourth in anatomy and getting sixth in disease."
With the stiff competition at regionals, Brown was happy to see all the work the team put in.
"We had everyone at practices," Brown said. "We had people working outside of school. We had people working before school. It was excellent."
Schenk felt his hard work helped him to succeed at the regional competition.
"Leading up [to regionals] was pretty intense," Schenk said. "It was a lot of combing back through notes, seeing what we knew, making sure that all the stuff we didn't know from past events has been put into our notes and making sure that everything is the absolute best it could be."
After initial success in middle school Science Olympiad, Schenk was excited to place at regionals in high school.
"It's just a great experience. I haven't placed in regionals since eighth grade so finally being able to place again at a regional competition is a dream come true," Schenk said.
Brown hopes that all of the hard work and success can continue into the team's state competition. 
"We're going to work even harder," Brown said. "We're going to push for a top finish. I really think we can do it this year."
Update: An older version of this story said that the team finished in third place. After a scoring error was fixed by tournament officials, Blue Valley North finished in third place, and Mill Valley finished in fourth place.
(Visited 172 times, 1 visits today)
About the Contributors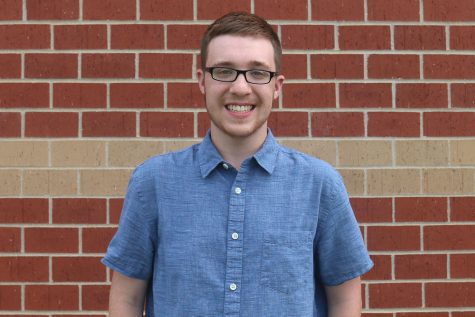 Tanner Smith, JagWire editor-in-chief
This is senior Tanner Smith's third year on the JagWire staff. He is undertaking the position of JagWire editor-in-chief. When he is not reporting the news, Tanner can be found acting as the president of Youth for Refugees and taking way too many AP classes. Additionally, Tanner enjoys sleeping, watching Netflix and listening to music.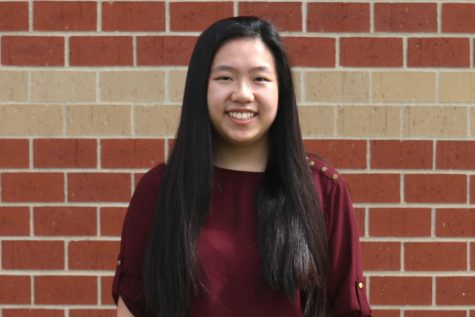 Hannah Chern, JagWire editor-in-chief
This year is senior Hannah Chern's third year as part of the JagWire newspaper staff and second year as one of the editors-in-chief. In addition to leading and working on the JagWire, Hannah serves as an NHS officer and participates in Science Olympiad where she expresses her love for science. Outside of school, Hannah finds herself spending her free time endeavoring the world of crochet, watching YouTube tutorial videos, reading books and discovering...