Science Olympiad places ninth at regionals
The team went to Johnson County Community College for regionals on Saturday, Feb. 28.
The Science Olympiad team biggest challenge this year was finding new coaches. Science teachers Chad Brown and Jessica Haney filled the position and led the team to regionals on Saturday, Feb. 28.
Senior Valerie Nguyen felt confident going into regionals because of her team's work ethic.
"My expectations were very high. I have a lot of confidence in my teammates and they all work very hard" Nguyen said.
The group placed in the top six fin 10 events and received ninth overall in the region. Two of their higher scores were second and third place.
"We [placed] in a lot of events, our highest one was in an event called the 'Wright Stuff,' which is building a balsawood glider and [flying] it for time. We got second place in that one," Brown said. "[In] TP [Technical Problem Solving] we received third."
Though Nguyen was not part of the second and third place groups, she did place in all of her events.
"I participated in Compound Machines… we placed fourth ,[in] entomology we placed seventh experimental design we placed eighth … , and protein models were we placed ninth" Nguyen said.
Brown was happy with how well the group performed.
"I was really proud of their performance there; they really stepped up to do a great job at regionals" Brown said.
Nguyen would have liked for the scores to be better.
"I wish we could have done better so we could have a secure spot at state this year" Nguyen said. "But now we are on the border, I know that there are things that I could have done that could have bumped up our score but now we are just waiting for results."
Brown has high hopes for the future.
"[As a first time coach] I learned a lot already, definitely made some mistakes; but I'll learn from my mistakes." Brown said. "Overall I feel that we have had a great season and [I am] really looking forward to going to state next year."
On Monday, March 9 , the team will find out if it made it to state.
(Visited 77 times, 1 visits today)
About the Contributor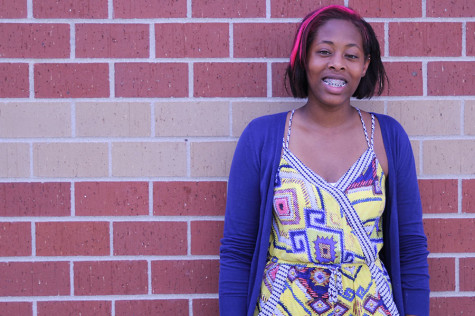 Raven Hodges, JagWire ads manager
Raven Hodges is a senior and this is her first year on staff. She is a reporter and the ads manager.  She enjoys watching movies, traveling , playing tennis (minus the current injury) , volunteering , shopping and trying  new food. Outside of the JagWire Raven participates in numerous activities such as being the youth President for the Johnson County NAACP,   playing the clarinet for Mill Valley band  and participating in color guard, she also...