Science Olympiad places 6th at state
Five Science Olympiad team members medal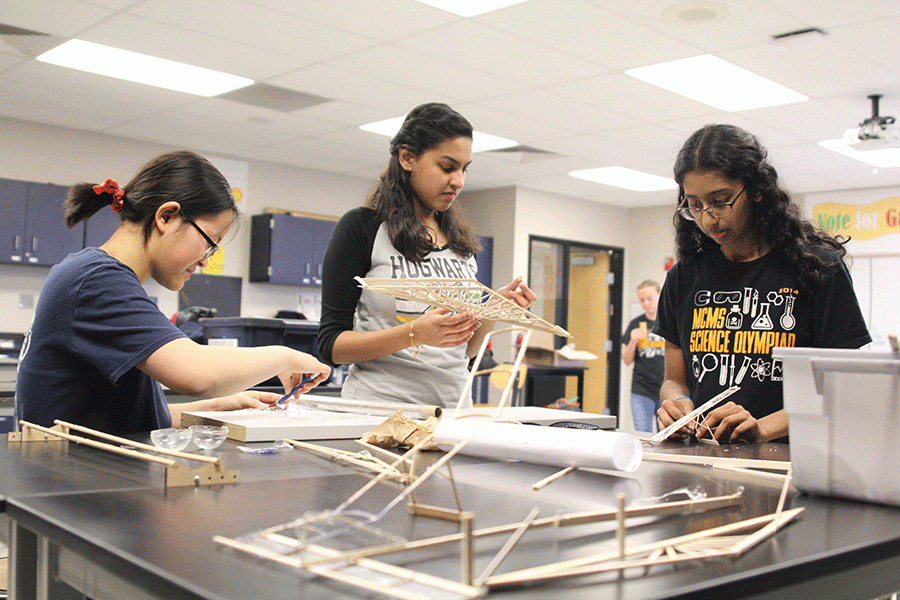 Science Olympiad team placed fourth in the large school category and sixth overall at state on Saturday, April 2. The team competed against 29 other schools at Wichita State University.
Five students medaled. The team of freshman Sydney Clarkin and senior Rohit Biswas received second in cell biology and the team of freshman Gigi Lin and seniors Nadia Suhail and Nick Booth placed third in experimental design.
Although Lin was successful in her event, she expected more from her team.
"It wasn't how I planned, because I thought our group did better than we did," Lin said. "[It went well considering] the fact that this was my first year."
Senior Charlie Hamilton was happy with the team's efforts, considering it was made up of an odd combination of only seniors and freshman.
"The current makeup of the team was very unique, as there were only freshmen and seniors on the team," Hamilton said. "Getting sixth at state was really a exciting experience."
This interesting pairing made for the perfect mentor relationships for Lin.
"It's made me make so many new friends, because I don't think I would have got to know as many seniors as I did because of Science Olympiad," Lin said.
The team's placing marked the last Science Olympiad victory for senior Charlie Hamilton, who gained friendship from his teammates through involvement in the group.
"Science Olympiad has been a great experience," Hamilton said. "It has allowed me to meet quite a few of the underclassmen that I would have never have met without it."
(Visited 7 times, 1 visits today)
About the Writer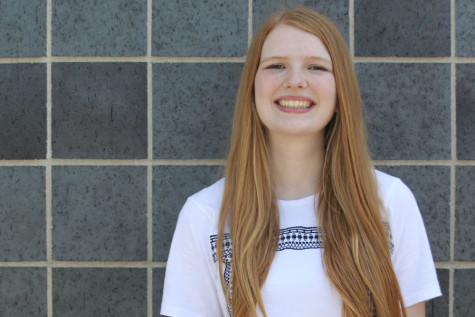 Kate Ocker, JAG student life editor
Senior Kate Ocker is returning for her third year on the JAG staff. She is a writer, designer and student life editor. Ocker is involved in NHS, SLT and Student Ambassadors. Outside of school, she enjoys making mix CDs, watching "The Office" and thrift shopping while sipping on iced coffee.