School welcomes new teachers
The school has added two new English teachers, a Spanish teacher and a special education teacher
August 23, 2018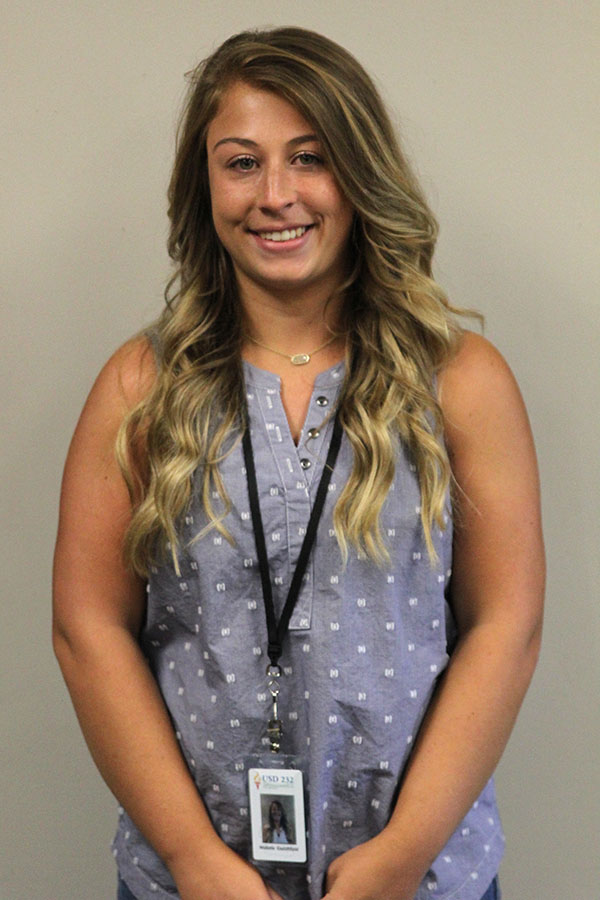 CRUTCHFIELD
Coming from a family of teachers, working with kids has always come naturally for English teacher Malorie Crutchfield.
After graduating high school, Crutchfield attended Johnson County Community College and later the University of Kansas to pursue a teaching career in English.
While she was sure she wanted to work with students in middle or elementary school, Crutchfield's views changed when she became a student teacher for English teacher Ashley Agre's classes at the school in 2017.
"I always wanted to teach eighth grade at the highest … because that just seems young enough but they are also old," Crutchfield said. "Then when I got my student teaching position … [ninth grade] was perfect and what I wanted."
Crutchfield will be teaching English for tenth and twelfth grade, which she particularly enjoys due to the subject's relevance to students.
"I can help connect things we are reading to [students]," Crutchfield said. "It's easier to get [them] interested in the topic, depending on what [they] enjoy … and it's easier to do fun stuff with English too."
As she begins formally teaching this year, Crutchfield hopes that her students will gain an appreciation for language arts.
"I don't sit here and expect everyone to like reading [and] I don't expect everyone to like writing," Crutchfield said. "I don't expect everyone to be good at those things but I do think that there is something to get from it."
YOUNG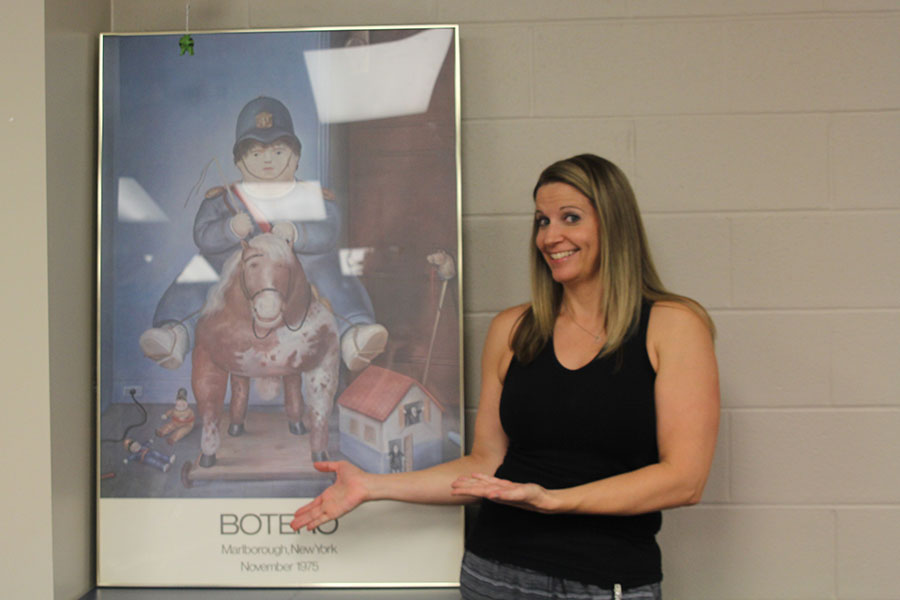 Having fun while focusing on immersing students in the Spanish language is one of world languages teacher Alyson Young's main focuses this school year.
While Young hadn't initially anticipated getting a degree in education, the area turned out to be a natural fit.
"I didn't declare a major until my fourth semester," Young said via email. "I enrolled in my first education class, continued to enroll in them and really enjoyed my student teaching experience."
Teaching Spanish combined many interests, according to Young.
"World language classes are very interpersonal," Young said. "I get to combine my love for talking and being around others to help young adults become bilingual."
Young also studied abroad in Córdoba, Argentina with a host family who spoke no English, in order to strengthen her Spanish literacy and speaking skills.
"It was either a sink or swim situation, and I swam," Young said. "I had a headache the first week of living there because I was focusing so much on what was being said. It was a really good experience."
While Young hopes her students will eventually become fluent in Spanish, she believes there are numerous other skills students can benefit from learning.
"I want my students to know that it's important to take risks because speaking Spanish is a lot of fun," Young said. "We'll make mistakes but mistakes are proof that you're trying."
MURDOCK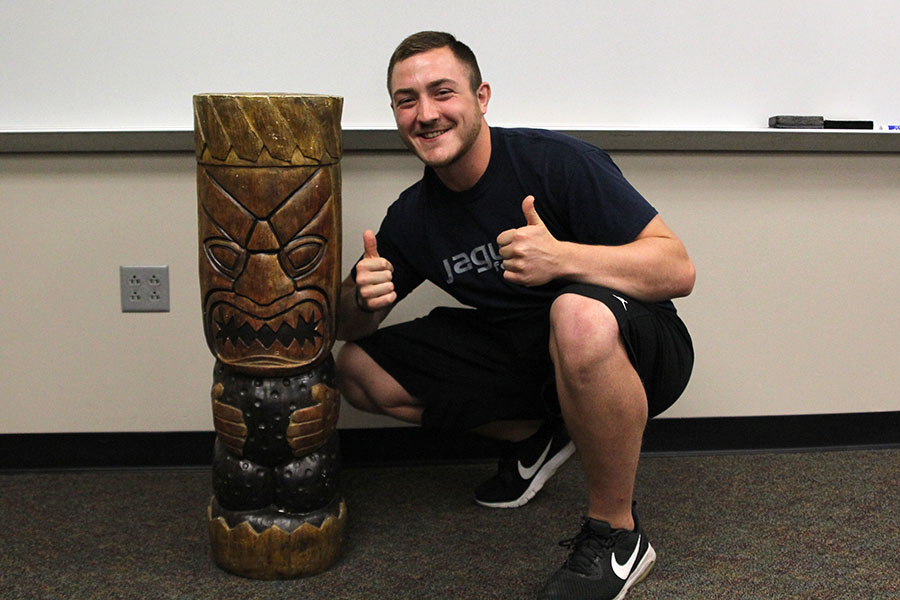 There's nothing English teacher Isaiah Murdock loves more than a game of football and quality time with his dog — besides writing.
"I love to write because I like to articulate my thoughts on paper, and I think communication is one of the most important skills that we could learn," Murdock said.
Murdock will be coaching football and wrestling in addition to teaching English for grades nine and 11. His love of the sport started at age six and has followed him since.
"I love the lessons that [football] teaches people," Murdock said. "I think you get something out of it every time you're doing it, whether it's camaraderie with your teammates, or if that's teaching you how to work hard or when things are out of your control if the odds are stacked against you. "
While Murdock is new to teaching, he hopes for students to come into his class with an open mind.
"I want them to come in and treat me with the same kind of respect that I'm going to give them," Murdock said. "I want them to know that I'm not going to be perfect but I'm going to do my best, and I just hope that they'll bring the same attitude to class."
Ultimately, Murdock hopes that the lessons students learn in English carry over outside the classroom.
"I want to use my uniqueness in a way that is conducive for everybody to become better communicators," Murdock said.
POLLARD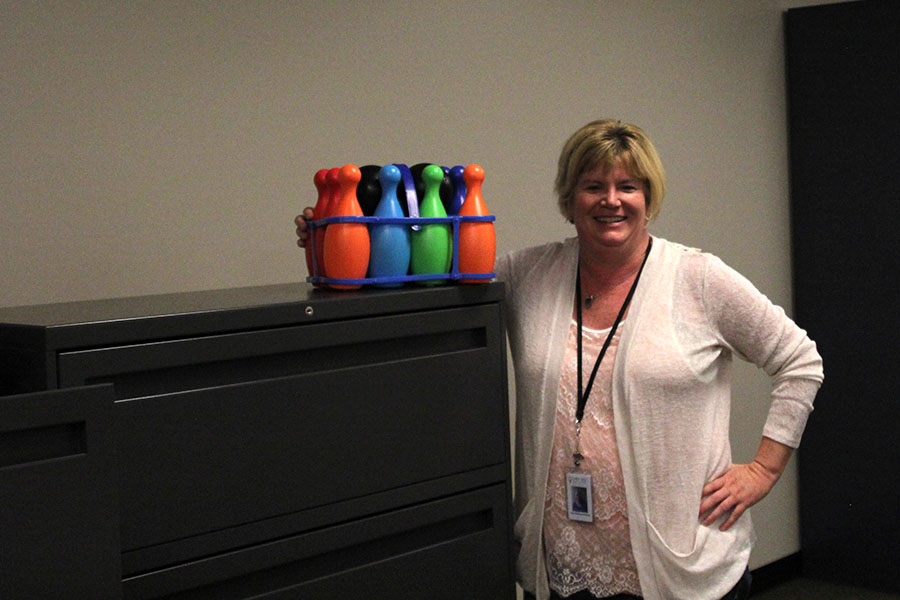 Special education teacher Jamie Pollard will be undertaking the former position her husband Rick Pollard, who left to become the head football coach at Piper High School, held at the school.
While Pollard has 14 years of experience working in education, the path she took to become a special education teacher was unconventional.
"The first time I went to college, I was going to be a recreational therapist," Pollard said. "I did my testing and became a [paraprofessional] and did coaching. Then I decided, 'I should go and get my teaching degree,' so I went back seven years later."
However, teaching special education ended up being the right decision, according to Pollard.
"[I love] seeing kids succeed and have growth in areas that they aren't too successful in," Pollard said. "I like to see how much kids can grow and learn about themselves."
Pollard hopes that the student body will keep an open mind when interacting with students who may have different academic challenges from them.
"I want them to accept that everyone is different [and that] everyone learns differently," Pollard said. "I want everyone to just be more accepting and include kids who struggle."
As she undertakes her first year teaching at the school, Pollard looks forward to a fresh start.
"This is a different job, different place, different students. It's a change," Pollard said. "I just want to help kids learn."
(Visited 304 times, 1 visits today)