School district uses five of four inclement weather days
Potential adjustments suggested to meet state student contact requirements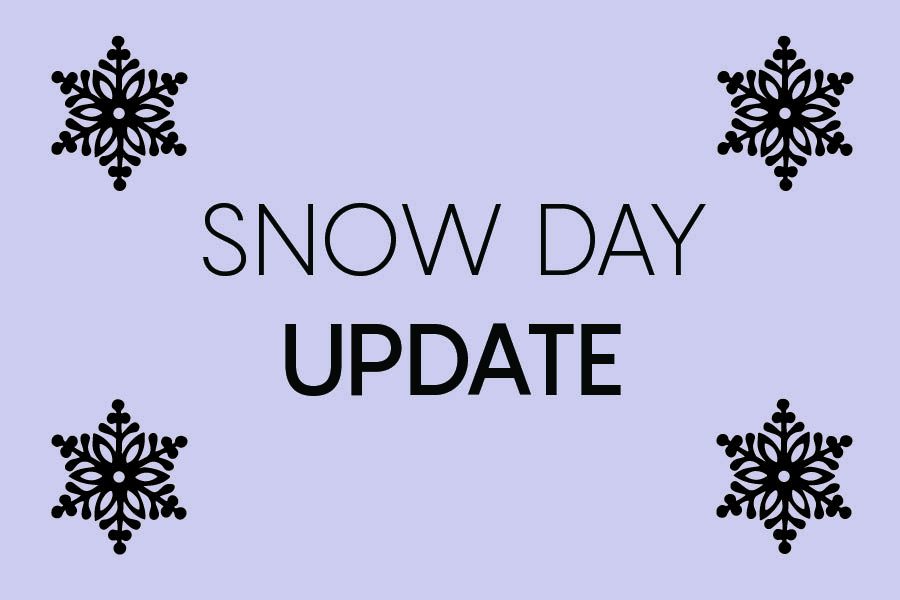 Each year, the school district is allotted four emergency closure days, which are used in cases of inclement weather conditions. As of Thursday, Feb. 22, the school district has used five of the four allotted inclement weather days. The used days include Thursday, Jan. 11, Tuesday, Jan. 16 and Tuesday, Feb. 20 through Thursday, Feb. 22.
According to a message to parents and staff via Skyward Administrative Message Center on Wednesday, Feb. 28, "this school year has been active with inclement weather compared to previous years." Both the 2015 and 2016 school years each used one inclement weather day, while 2014 didn't use any.
In accordance with the Kansas State Department of Education, Kansas school districts are required to plan school years with no less than 186 days, or a minimum of 1,116 hours, of student contact time.
In order to keep the student contact time to remain above minimum state requirements, administration has proposed to schedule Friday, April 20 as a regular school day, originally a day off for students and staff. The proposal is expected to be approved by the Board of Education on Monday, March 5.
The primary factor in making the decision to use inclement weather days, even at the cost of making up student contact time, is the safety of students, said assistant superintendent Alvie Cater II.
"The district understands no perfect decision exists," Cater said via email. "Our goal is to err on the side of caution for the safety of all."
Update: Thursday, March 8 at 1:30 pm: According to Cater, the Board approved the change. Friday, April 20 will be a regular school day. Official notice will be sent out to parents on Friday, March 9.
(Visited 10 times, 1 visits today)