Robotics finishes robot for regionals
After six weeks of building, the robot is ready for the competition
The Robotics team finished their robot on Tuesday, Feb. 19, after six weeks of almost daily workdays to prepare for their regional competition.
According to senior Tyler Hilk, the robot will perform various activities at the competition.
"The robot picks up dodgeballs that are 11-13 inches in diameter, puts them eight feet in the air and [puts them] in a hole on the side of a cut out rocket," Hilk said. "We also have hatches that we do the same thing with, which are about 15 inches in diameter."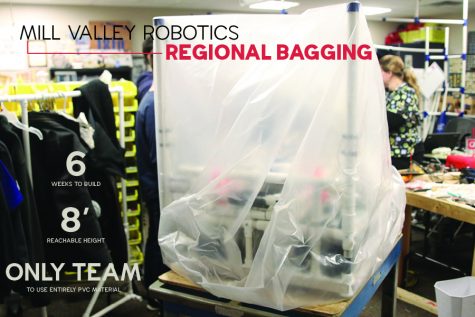 Junior Isabella Baker believes their robot is unique to other robots because of its abilities.
"One thing our robot can do that most robots actually can't, that we've seen, is climb a one-foot, nine-inch platform," Baker said.
The convenience and speed of their robot made Hilk and the rest of the team confident in what their robot can do.
"We're one of the only teams that builds with PVC specifically. Not even the PVC Pirates [from Londonderry High School], ironically, use PVC," Hilk said. "We build for lightweight and durable action so we can always be able to repair a part in less than five minutes, which is something we take a lot of pride in. Then, we just start from the drive train up."
According to Hilk, the preparation of the robot was a group effort.
"I worked with the gear boxes and the transmissions at first. From there, we went up with the scissor lift, then the wind strap and then up to the pneumatics, and that was only a small part of the work that we ended up doing."
During preparation, Baker learned how to become a driver, and had a fun experience being on the team.
"I love the friends I've made in Robotics," Baker said. "It's just a fun time, I enjoy it a lot."
Hilk and the rest of the robotics team enjoyed seeing the two newly trained drivers work on the robot.
"Watching the drivers compete [was my favorite part]," Hilk said. "It's interesting to see two drivers go back and forth in strengths and weaknesses and how they both adapt to it. It was pretty cool to see them take the positions that everybody was anxiously waiting to see."
(Visited 62 times, 1 visits today)
About the Contributors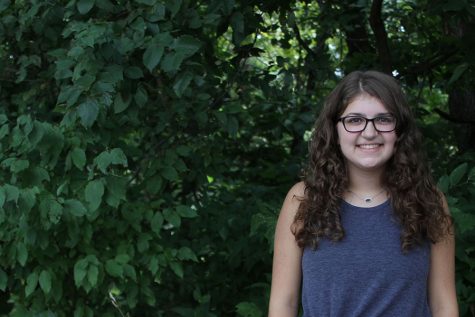 Samantha Volkamer, JAG copy editor and organizations editor
This is junior Samantha Volkamer's second year on the JAG yearbook staff. This year she will be a writer, copy editor and organizations editor. Along with being on the yearbook staff, Sammie is also apart of NHS. Outside of school, Sammie enjoys watching the Royals, Chiefs and Kansas Jayhawks and spending time with friends and family.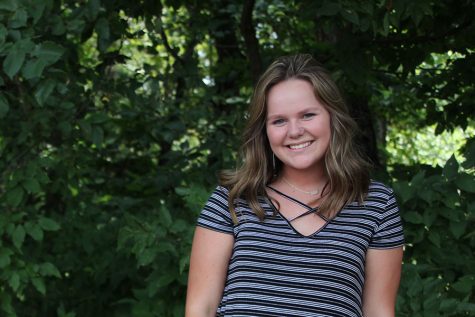 Ciara Pemberton, JAG photo editor and student life editor
Senior Ciara Pemberton will be taking on the positions of photo editor and student life editor in her second year on the JAG yearbook staff. Besides working on the yearbook, she is an officer for student ambassadors, a member of NHS, Spanish NHS, English NHS and MV Outfitters, and will be one of five committee chairs for this year's Relay for Life of Jaguar Nation. Outside of school, Ciara works at Mill Creek Animal Hospital, enjoys taking senior...