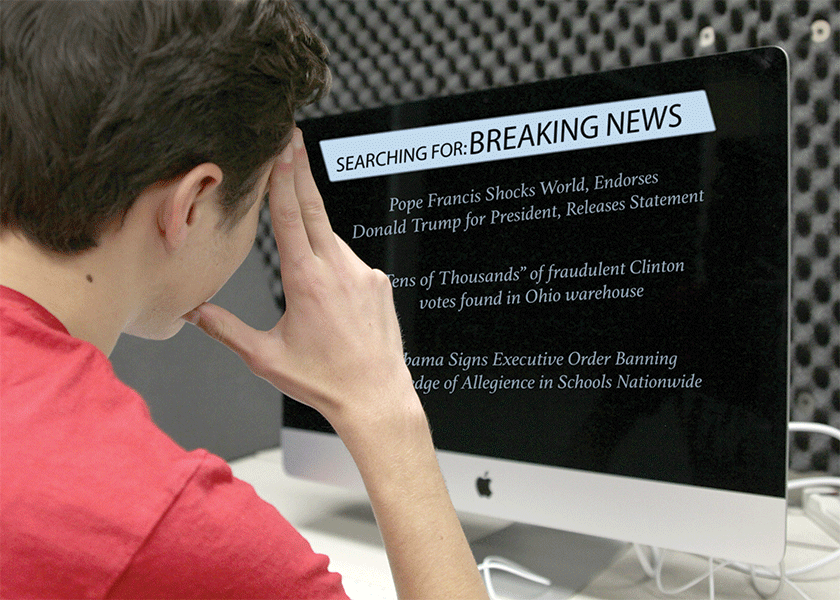 By Madison Ferguson and Chris Sprenger
Rise in fake news clouds judgment of students
The outbreak of fake news has grown over the past year, resulting in a lack of trust in the national media
February 2, 2017
Throughout the past year, especially during the presidential election, the outbreak of false information published to make money off website views — or fake news — has become prevalent in the social atmosphere.
In a survey conducted by the JagWire of 97 students, 92% said they have come across fake news. This fake news can include false headlines, no attribution or misprinted dates according to FactCheck.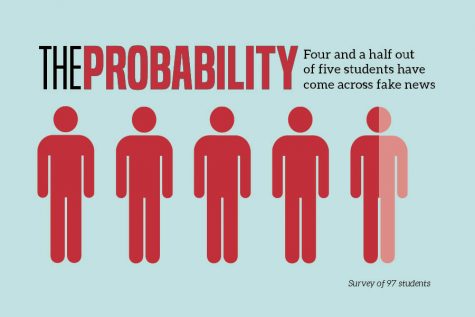 Fake news has many purposes, such as making money off clickbait or giving people a laugh, according to University of Kansas journalism professor Eric Thomas via phone call.
"Sometimes the internet will create news that is intentionally fake," Thomas said. "People will Photoshop, create memes and put things in fake places. It's obviously fake and meant to entertain."
Because of this epidemic, Thomas and his colleagues at KU have tried to combat fake news by preparing their students and educating them to adapt to this changing landscape with various new teaching methods.
"We were scrambling to find resources. One of my colleagues even replaced two of her units in her editing class to news skepticism," Thomas said. "When it came to trusting sources it used to be between an excellent source and a mediocre source. Now it's come down to a good source and a fake source."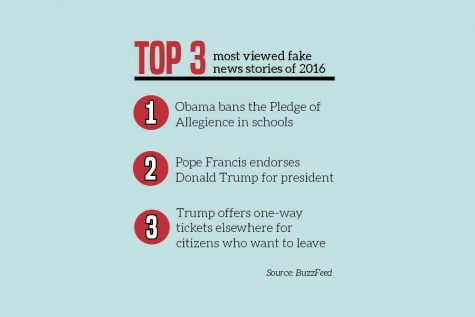 The fake news circulating has made many question what is trustworthy online, according to communication arts teacher Ashley Agre.
"It's hard to find information that you know is true and right and correct and something that you can really go, 'OK, that's the facts,'" Agre said. "I pretty much look to NPR and Reuters. If they write about it, [it's clear they're] not speculating on anything. That's probably pretty correct."
Freshman Nathan Greenfield has seen people trusting these questionable sources, and believes that ignorance plays a key role in the problem.
"A lot of people who don't pay the most attention to politics and they don't look into the information that they get," Greenfield said. "So, they end up just going off this fake information that they have.They made a choice that they didn't know they made based on facts."
However, most people don't care enough to use a fact checker, such as PolitiFact or FactCheck, to check the credibility of a news source, according to sophomore Caroline Rutledge.
"When someone hears something they just automatically assume it's true," Rutledge said. "Most people [either] don't have the ability or want to go look it up and they just assume that it's true."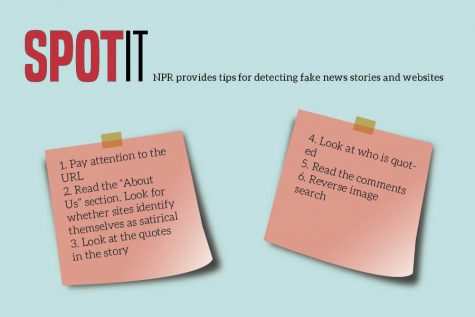 Sophomore Claire Segura agrees, and notices how easy it can be to fool the common person on the Internet.
"A lot more people think that they know what they're talking about when they actually don't and sometimes it's not legit," Segura said. "If you put a name and a publisher on it it looks credible."
Despite this, Thomas has seen the media grow closer in a strange way amidst the scrutiny and dissent towards them as an entity.
"It's been incredibly damaging [to the media]. Yet, it's been an odd unifying moment for journalists," Thomas said. "They've bonded together and supported each other. When CNN was under attack, rival publications supported them on Twitter."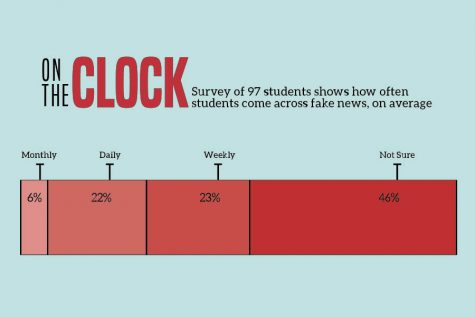 Since journalists have been criticized for the accuracy of their reporting, Rutledge believes a closer attention to detail will help solve the issue.
"They can avoid the spread by just fact checking and making what they are saying is right," Rutledge said. "They can have reliable sources and be truthful about their work."
With all of this fake news spreading and influencing many Americans, Thomas believes that the more people being aware will help solve the growing issue.
"There's no way to put a number on the impact, which is probably the most troubling. It's very much concerning," Thomas said. "[But] you have to rely on the facts instead of how you feel. Things that will always matter are the truth and accurate information. Those things will help ride out the trend."
(Visited 91 times, 1 visits today)