Review of Lollicup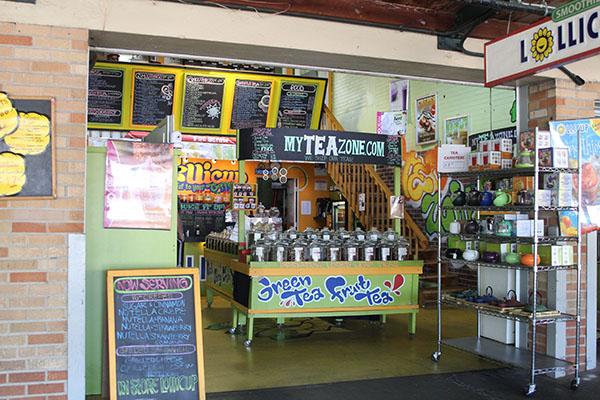 One of the most delicious drinks a person could ever have is from Lollicup, a tea and smoothie shop nestled in the heart of the City Market. With the bright painted walls, the shop gives of a feeling of excitement and energy. The vibrant walls really brings you into the shop.
The mint chocolate chip smoothie has the silky texture and sweetness of ice cream, but without any of the  sugar or gluten. The green tea foundation of the smoothie is not too herbal and lets the mint and chocolate shine through. The down-to-earth cafe also offers a wide variety of loose leaf teas that can be made on the spot into smoothies or purchased and brought home.
The only downfall of the cafe is the lack of a seating area for you to sit and enjoy your drink. However, the friendly help makes the experience an all-around great destination and an essential stop on your way through the market for a quick pick-me-up.
(Visited 7 times, 1 visits today)