Review: McLain's Market cafe
McLain's Market is located at Address 5833 Nieman Rd Shawnee, KS 66203, 13 minutes away from school
Jack Brown, JAG reporter/photographer
December 21, 2020
McLain's Market is a cute cafe located at 5833 Nieman Rd. Shawnee, KS, about 13 minutes from Mill Valley. It serves lunch items like sandwiches, toast and wraps as well as small snacks and a variety of drinks.
As soon as you walk in the door, you're greeted with a cozy, earthy environment. Junior Natalia Hernandez enjoyed her trip to McLain's Market.
"When you walk in it feels very homey. There's lots of greenery around and couches. It felt super relaxing to sit down and chat with friends for a while," Hernandez said.
"I got their iced latte and it came in a sip lid instead of a straw which I like since it helps the environment. They also have a nice setup to add sugar to your coffee etc. The coffee wasn't anything that wowed me but it was still very good. I look forward to having coffee there again."
According to junior Ali Beall, the cafe offers a friendly environment and great food.
"It was very modern but also cozy. It was really nice and had an authentic vibe to it," Beall said, "I got avocado toast and it was zesty and colorful. They had a friendly staff and the service was very efficient. Even though the food I got was really good, I'm vegetarian and they had limited options for me."
McLain's market offers a cozy, warm environment and cheap tasty options for lunch. I recommend this cafe for anyone looking for a spot to have a quick get together with friends.
(Visited 111 times, 1 visits today)
About the Writer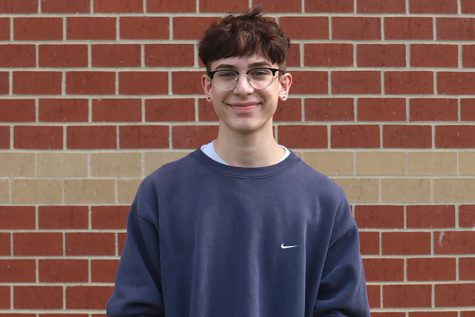 Jack Brown, JAG reporter/photographer
This is junior Jack Brown's first year on the JAG yearbook staff. He will be working on the yearbook as a writer and artist. Jack also participates in crew for the school's theater productions. Outside of school, you can find him hanging out with friends or working crippling hours at Wendy's. Jack enjoys listening to music, shopping and spending time with the people he loves.