Review: Lulu's Place
When I first walked into the gas station, I was worried that I was in the wrong spot. However, soon after I was greeted by delicious smelling food that assured me I was in the right place.
Lulu's Place serves delicious, authentic Mexican food. It is truly a hidden gem located at 5501 Hedge Lane Terrace inside the Shell gas station. Their menu changes frequently, however, it often includes items such as burritos, taco soup, quesadillas, and my personal favorite, street tacos.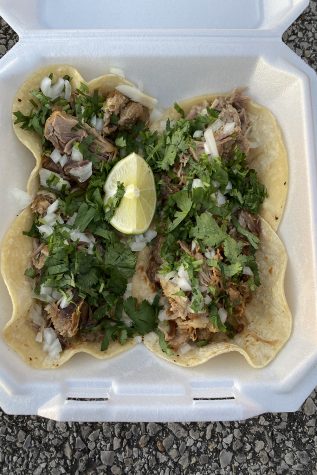 Costing only $1.75 each, their street tacos are a great deal. Customers have many options of meat to fill their tacos with, but in my opinion, the best is the chorizo. The tacos are topped with cilantro and onions and wrapped in a homemade corn tortilla. If you like spicy food I would also recommend topping your tacos with some of their tomatillo salsa to give them an extra kick. 
The service at Lulu's is fantastic, with super short wait times of about 5-10 minutes. It is a great place to get takeout from. At present you have to order inside, however, they are introducing mobile ordering from their website in the coming weeks.
Lulu's Place is a no-frills restaurant hidden away in a gas station, but what it lacks in aesthetics it certainly makes up for in taste. The convenience of its close location and short wait times, unique residence, and phenomenal food make Lulu's one of my all-time favorite Mexican restaurants. It is perfect for people looking for a fun new restaurant to try.
(Visited 242 times, 2 visits today)