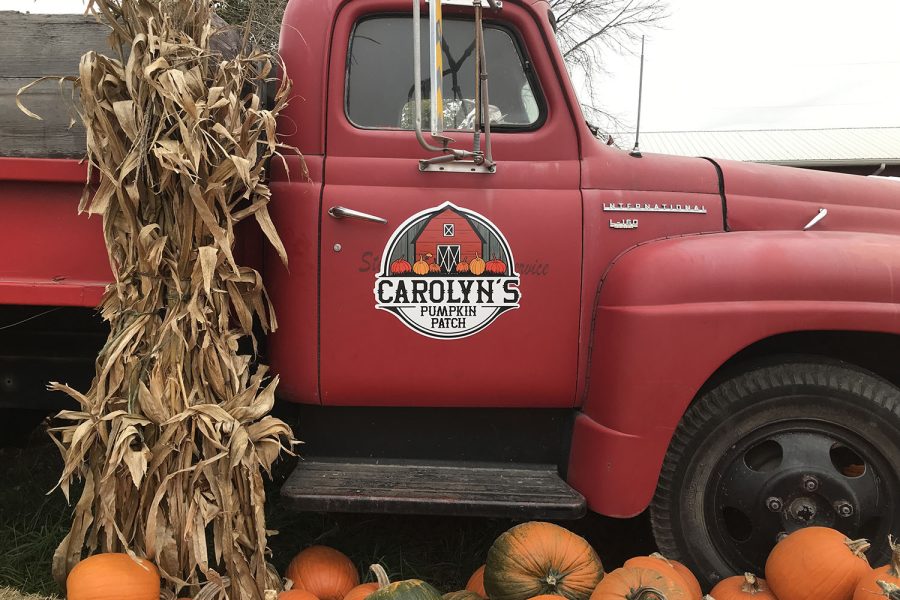 Review: Carolyn's Pumpkin Patch
Carolyn's Country Cousins Pumpkin Patch is located at 17607 NE 52nd St in Liberty, MO. It is a fun and family friendly pumpkin patch that has activities for everyone to do.
Carolyn's Pumpkin Patch is open every day of the week except Tuesdays. They're open Sunday- Monday 10:00 a.m. to 6:00 p.m. Then Wednesdays 10:00 a.m. to 6:00 p.m. Thursday- Saturday they open at 10:00 a.m. and close at 7:00 p.m.
When purchasing a ticket you are able to buy it online as well as at the door. There are many different types of tickets you can purchase. On Friday, Saturday, and Sunday the price at the door is $18.95 and the ticket online is $15.95. On Monday, Wednesday, and Friday the price at the door for a single ticket is $16.95 and the ticket online is $13.95. With the standard entrance fee it includes admission to the pumpkin patch, 1 Train Ride, 1 Carousel Ride, and dozens of other activities.
When I arrived at the pumpkin patch I started off with a hot chocolate. The price was $3.50 and I rated it a 10/10. I liked how it was not burning hot like I usually find them to be. After that I got the pumpkin cheesecake for $4.00. I rated it a 8/10 because it was a small slice but it did have a good flavor to it. I love pumpkin flavored things so I was very pleased with it.
Carolyn's Pumpkin Patch includes many attributes that you wouldn't expect. The petting zoo was astonishingly large. There was a wide range of animals such as goats, bunnies, pigs, bison, donkeys, chickens, and more. There was animal food available to feed the animals for $2.00 which was a reasonable price for how much it came with.
I went on the Pumpkin Patch wagon ride to select a pumpkin to take home. The ride out was nice, just a bit bumpy. Once they stopped the wagon I was able to walk around to find a pumpkin I liked. After that I was taken back to the pumpkin patch.
In conclusion I would definitely recommend Carolyn's Pumpkin Patch. The only downside in my opinion would be the drive but besides that it is a really nice and genuinely fun place.
(Visited 64 times, 1 visits today)