Returning senior basketball player describes her expectations for this season
Senior Carly Eaton shares her goals and how her team has changed this year
The girls basketball season is in full swing as the Lady Jags return to the court after suffering a loss at the state championship game. Senior power forward Carly Eaton is one of the only returning players from last year's record setting team. Carly said that being one of the only players from last year's team has been a new experience for her.
"It's different, it took a lot of adjusting," Eaton said. "Those girls were my best friends and I'm not as close with this year's group of girls."
This year Eaton said she has taken on new responsibilities and is someone her teammates can look up to.
"I have completely switched positions," Eaton said. "I have had to become a leader my senior year."
Before Eaton's season began she worked to exceed and grow as a player.
"I had to improve over the summer and we practiced nonstop three hours a day after tryouts," Eaton said.
Eaton said that team differs in many way compared to last year team.
"This team is pretty young and doesn't have much experience," Eaton said. "We need to pass that and just play."
Eaton is looking forward to playing some league rivals this season.
"I'm most excited just to play," Eaton said. "I'm also excited to play Bonner this year."
(Visited 10 times, 1 visits today)
About the Contributor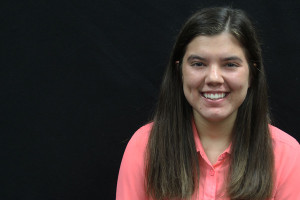 Erika Kringen, JagWire briefs editor
Sophomore Erika Kringen is a first year JagWire staff member. Kringen has been involved in many sports and activities since starting high school. She has ran track, cross country and plans to join the swim team in the spring. Erika Kringen is  in the musical , student ambassadors,and is a freshmen mentor this year. Kringen is looking forward to writing many stories and meeting new people while being a member of the JagWire staff.