Student Leadership Team's Class Cup competition begins
Tennis Quad starts off Class Cup competition as first activity of the week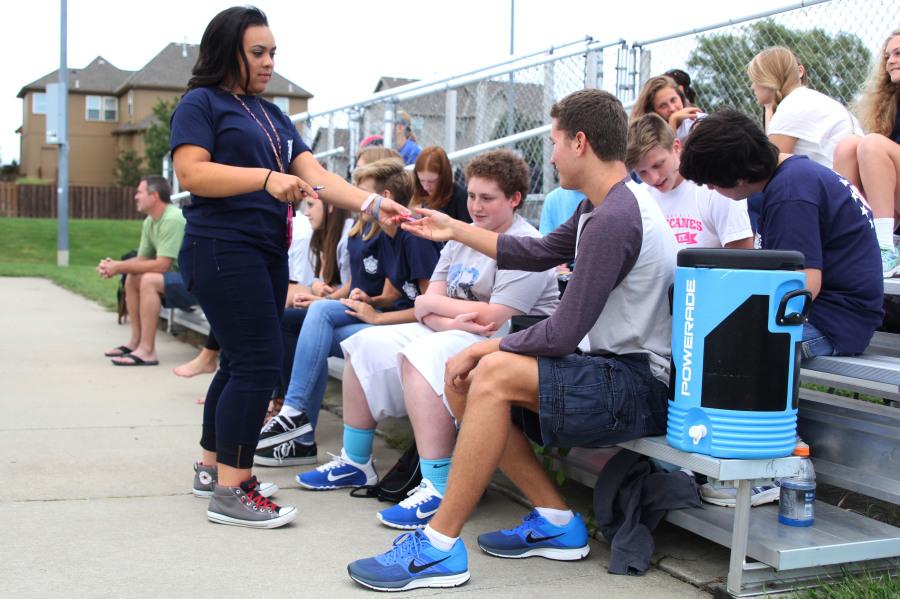 The Class Cup competition started on Tuesday, Sept. 23. The Class Cup is a competition amongst all the classes of Mill Valley High School. The goal of the competition, which was started by the Student Leadership Team, is to promote class spirit by having an activity of the week.
The event that kicked off the year was the Tennis Quad that consisted of Lincoln College Preparatory Academy, Immaculata High School, Desoto High School and Mill Valley High School.
Freshman Shayne Howell, who attended last night's event, likes the idea of the Class Cup.
"I think its' very good, because it helps the school activity to receive more school spirit," Howell said. "I would still have come to the event if it was not a Class Cup event, because I like supporting activities as much as I can and also because I have a lot of friends involved."
Senior Teddy Gillespie, who also attended the tennis game, said that the Class Cup is effective.
"Personally I have not been to a tennis game prior to this, so it least worked for me, Gillespie said. "The stands were pretty full."
Gillespie said that his goal for this year is to "win and have a big prize."
The Class Cup standings are as follows: juniors with three points, seniors with two points, sophomores with one point and freshmen with zero points.
According to counselor Erin Hayes, there will be more chances to earn points in the near future.
"Next week another opportunity to earn class cup points will be at the boys varsity soccer game versus Lansing High School," Hayes said. " Locker Bank clean-up will also start next week."
(Visited 6 times, 1 visits today)