Q&A with head custodian Braden Lorenz
Newly hired head custodian Braden Lorenz started on Nov. 26, 2018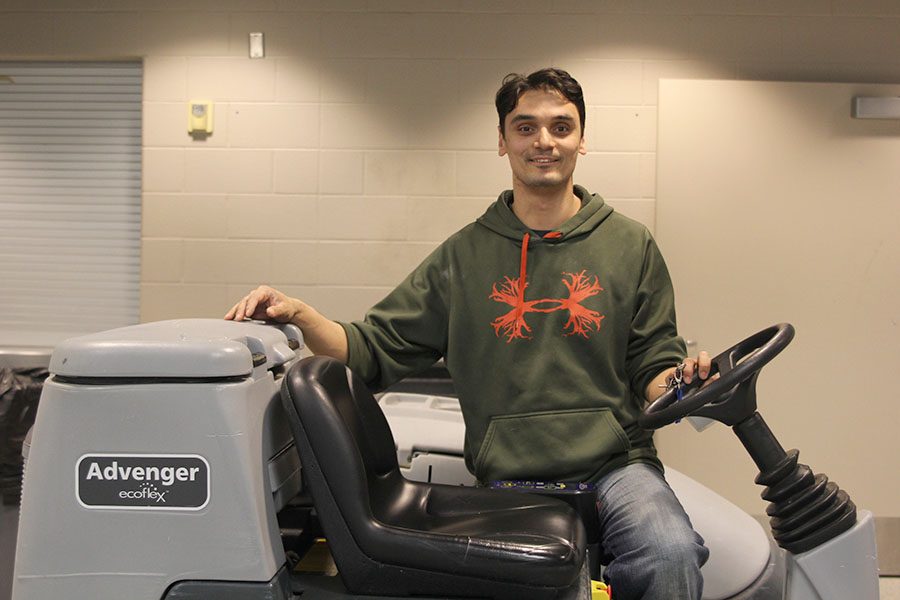 JAG: What is your name?
Braden Lorenz
JAG: When did you start working at Mill Valley?
BL: I started on Nov. 26, 2018
JAG: As the new head custodian, what jobs you are in charge of?
BL: I'm in charge of all custodians, building maintenance, building upkeep, and snow removal, on the sidewalks specifically.
JAG: What do you do on a daily basis?
BL: A little bit of everything. Basically, it could be anything from changing a lightbulb to cleaning up throw up or a spill, to cleaning up the cafeteria or the grounds of the school.
JAG: What are things you like about being a custodian?
BL: It's definitely not a slow job, I like the fast pace of it.
JAG: How often are you at school?
BL: Every day, eight hours a day, if not a little more.
JAG: What was your previous job?
BL: I've been in the custodial industry for 10 plus years.
(Visited 50 times, 1 visits today)