Prom scheduled to be in-person
During the district board meeting on Monday, March 22, superintendent Dr. Frank Harwood announced that prom will take place in person this year
Update at 5:47 p.m. Tuesday, Mar, 30: Story edited to include information about prom's date, venue, and other important logistics.
Superintendent Dr. Frank Harwood announced that prom will be held in-person this spring amidst the COVID-19 pandemic. The event is set to take place Saturday, May 8 at Fiorella's Event Space in Overland Park.
Unlike previous years, this year's prom will have three separate timed sessions: session 1 – 7:00pm-8:00pm, session 2 – 8:10pm – 9:10pm, session 3 – 9:20pm – 10:20pm. Students planning to attend prom will choose one of the three offered sessions and may only attend that session. Tickets sold will be capped for each session.
In the event of a positive COVID-19 case arising at one of the sessions, all prom students in the impacted sessions will be required to isolate per the CDC's updated guidelines. Seniors will have the first opportunity to purchase prom tickets.
According to Harwood, the discussion regarding prom's future involved the importance of proper preparation to avoid prom becoming a super-spreader event.
"With low case rates, we believe that prom can happen safely," Harwood said during the board meeting Monday, March 22. "We have to make sure that one positive case at prom doesn't mean that we switch back to hybrid. We don't want prom to have to be the reason we switch back to hybrid. These are not insurmountable constraints, and we believe we can find ways to solve them."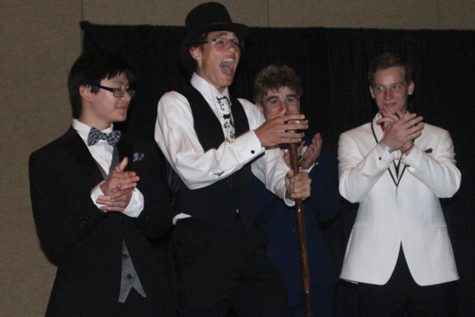 Prom tickets are $30.00 per person and will be sold at the following dates and times:
April 26th-29th: SENIORS ONLY: before school in A210 (Mrs. DalBello's room) and after school in the commons (3:00pm-3:30pm)
May 4th-May 6th: JUNIORS & SENIORS before school in A210 (Mrs. DalBello's room) and after school in the commons (3:00pm-3:30pm)
Tickets must be purchased at school. There is not an option to buy tickets online. Part-time seniors and optional remote students will need to make arrangements to come to school to purchase tickets when they are being sold. Ticket sale information will be posted around the building, in the daily announcements, on the school's official website, and texted to families closer to prom.
Face masks must be worn at all times and no food or drink will be served at the venue.
Students who would like to serve on prom committee are highly encourage to do so by visiting either Ms. DalBello or Ms. Haub's room to inquire about helping. The committee will be undertaking the tasks of making decorations, assembling party favor bags, making logistical decisions regarding the prom, and helping set up the day of the prom.
For any questions contact Sarah Haub or Angie DalBello at 913.422.4351 or their respective emails: [email protected]  [email protected]
(Visited 142 times, 3 visits today)
About the Contributor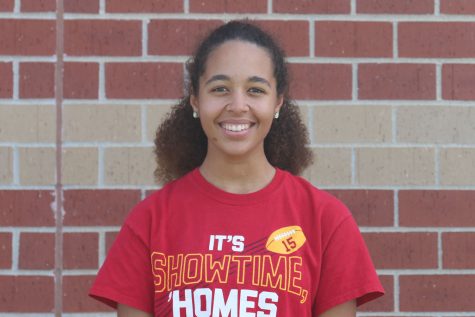 Gabby Delpleash, JagWire reporter/photographer
This is sophomore Gabby Delpleash's first year on the JagWire Staff; she will be undertaking the position of reporter/photographer. Outside of reporting for the newspaper, Gabby can be found running for the school's cross country team, attending a StuCo meeting, or leading the Marching Jags as a drum major. When she's not participating in school functions, Gabby enjoys attending Mill Valley football games, the outdoors and hanging out with friends.