Preserving perspectives part of remembering Sept. 11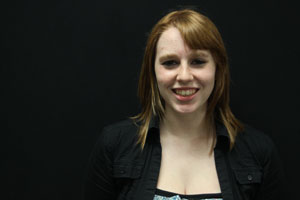 Sarah Fulton, managing editor
September 29, 2011
As the 10th anniversary of Sept. 11 fades into the background, so will the memories of the day.
Such a horrific event is not easily forgotten by those who were old enough to truly live through it, but for those of us who can only remember bits and pieces, our memories will begin to fade over time.
It was this problem that Monticello Trails Middle School students hoped to circumvent after Sept. 11. They created a time capsule that was recently opened by my Honors Archeology class. It contained magazines, newspapers and related knick-knacks, but most importantly, it contained the students' memories of the day. Through poems and stories, it saved not only the nationwide reaction that was widely documented, but also personal accounts of the day that otherwise would have never been preserved.
Ten years later, my class hopes to expand upon these stories. We are collecting as many memories as possible from the widest variety of people possible. Our goal is to record the untold stories of what average people experienced and preserved them for future generations.
As high school students, the bits and pieces of our memories fit together to paint a larger picture of what our generation experienced on that day. Even the slightest memory is a part of history that will fail to exist in 50 years if it is not written. This is why I am asking every person with even a slight memory to write it down and email it to our teacher at [email protected]
Writing down memories can not only preserve them for future generations, but it can help refresh them in our own minds.
(Visited 2 times, 1 visits today)
Hang on for a minute...we're trying to find some more stories you might like.