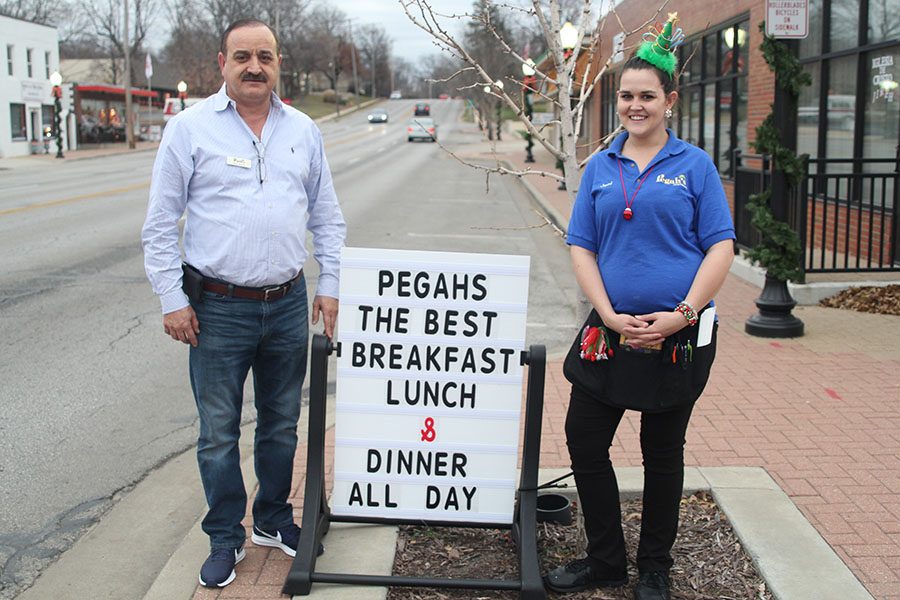 By Claire Boone
Pegah's Family Restaurant benefits Shawnee for over 30 years
Pegah's contrubites to Shawnee through food service and philanthropy
Whether they come to enjoy a homestyle meal or to waitress as their after school job, members of the Shawnee community know Pegah's Family Restaurant as a family-oriented restaurant  many call home.
Pegah's began over 30 years ago when owner Mo Sharifi and his business partner set out to create a successful homestyle restaurant. Sharifi first became an owner when he bought his location at 11005 Johnson Dr. in Shawnee Mission.  
"I came in as an owner and bought [the downtown Shawnee location] four years ago and then I opened three more [locations]. This building has been here for 60 years," Sharifi said. "We make everything ourselves. We get a lot of older people as customers because of the home cooking."
The quality of the food and efficiency of the staff were the two most important aspects Sharifi said he kept in mind when building up the chain.  
"The vision for the restaurants was to be able to serve good food fast," Sharifi said. "People love Pegah's. It adds homemade cooking [to Shawnee]. People come from far away to come to our restaurant."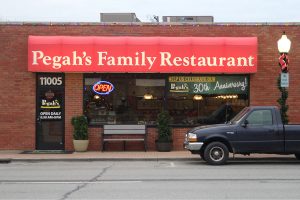 According to Sharifi, the most impactful part of his job is the people who are a part of it.
"I love my job because I meet a lot of people," Sharifi said. "We have customers that come in three times a day every day. If you work at Pegah's, you will see customers who come in every day."
For customer Barbara Atkins, the restaurant is the perfect place to come with her friends and family where she knows the experience will always be great.
"We started coming here in January, and we've been here 108 times since then," Atkins said. "It's our main hang out, so it's impacted us quite a bit. We have a lot of friends who come in here too from our church. It is a very good value and excellent food for the price."
Not only does Pegah's act as a restaurant, it also contributes to Shawnee through community service, according to Sharifi.
"We support the Sunflower House, and we do a donation every month," Sharifi said. "We do a lot of fundraising. We go out and we help people who don't have money. I'm always out talking to people, and if anyone needs anything we try to help them out."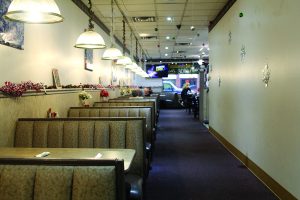 Server Jeni Ingle believes the restaurant is beneficial to many people throughout the community.
"[Working here] has made me really happy," Ingle said. "We're very involved in the schools. We participate in a lot of charity work. We get involved in the programs and the churches. We're mainly just here to help."
Ingle attributes her love for the job to the bonds she has made with her co-workers and customers.
"We all get along really well and it's a fun atmosphere. Most of our customers come in almost every day, so you get to know them really well," Ingle said. "Everyone is pretty much like family."
(Visited 230 times, 1 visits today)