Peers in Learning program hosts MV Cafe fundraiser
The biannual event raised $115 for various celebrations
Anika Roy, JagWire editor-in-chief
April 28, 2018
Members of the special services department, as well as students enrolled in the Peers in Learning program, held the biannual MV Cafe during all lunch periods on Friday, April 27. Serving fried chicken, asparagus, potato salad, dinner rolls and strawberry shortcake to staff members in attendance, students were presented with the opportunity to work in a real-life restaurant setting and develop critical job skills.
MV Cafe serves as a fundraiser, with all profits benefiting the department's "Special Pops Prom," as well as their end-of-the-year breakfast celebration. With meals costing $7 per staff member, students raised a total of $115, which will be added to the $130 raised from the event held in December.
Special services teacher Angela Teeple was pleased with the more organized nature of the fundraiser.
"[MV Cafe] was a little rough this year in December because it was the first time I had done it and I didn't quite have an idea on how I wanted it, so we made a lot of changes this time," Teeple said. "It was so much smoother this time. I was really happy."
In order to ensure that the event ran smoothly, participants spent nearly a month preparing for the lunches. This included selecting a baseball theme and decorating to accommodate that, dividing up responsibilities and learning what expectations accompany each restaurant employee role. This also included promotion of the the event, as special services students learned business and marketing vocabulary to assist them in creating a commercial, posters and flyers supplying details.
According to Teeple, advertising was important because they needed to encourage as many staff members to attend as possible.
"A big challenge is getting people to come," Teeple said. "We want more people to come, but people are busy and sometimes don't always make it."
Junior Zach Dixon participated in many aspects of the event, and said to have enjoyed his assigned duties.
"The jobs I had were cashier, busser and server," Dixon said. "I was most excited for server. I also liked setting up and doing the music."
It is Dixon's and all other participants' ability to experience the demands of restaurant responsibilities that Teeple finds most beneficial about MV Cafe.
"I think for the students, the realistic job experience is good for them because we can talk all day long about how we want to behave in a professional setting until we're actually put into that setting," Teeple said. "It's a good way to practice in a real-life setting what a job situation would be like and the stresses that would be put on you in a situation like that."
In addition to preparing for the distant future, junior Peers in Learning student Lyrik Cooper said that the event helped in preparing them for opportunities in the upcoming year as well.
"Next year, they get to job shadow, and one of the places they can shadow is a restaurant," Cooper said. "If they already know how to do some things, it'll be way easier for them."
Nurse Heather VanDyke said the best part about attending the fundraiser was being able to experience students in a different capacity.
"I see a lot of these kids throughout the day and they kept asking me which lunch I was coming to because they get excited to show what they've been working towards," VanDyke said. "For me, I'm the nurse, so I just get to see them come in and leave, but this way I get to see how they're growing and what they're learning in their classes."
Teeple agrees that the event is beneficial to staff members as well as participants.
"I like the teachers get to see kids in action," Teeple said. "They have kids in class but they get to see them … in a different setting and I think that's good too. Plus, they get a good lunch."
Cooper enjoyed the excitement of the other students when helping make the event possible.
"[My favorite part] was helping everyone prepare for everything and see how well they've improved," Cooper said. "I loved seeing how excited they were for it to actually happen."
(Visited 28 times, 1 visits today)
About the Contributors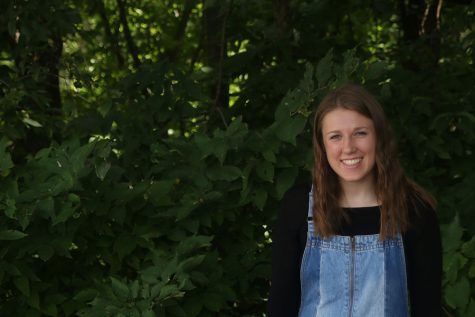 Anika Roy, JagWire editor-in-chief
This is Anika Roy's third and final year on staff, and she's incredibly excited for her position as editor-in-chief. While you can find her in the journalism room almost all the time, she also spends free time on the tennis courts, the piano, the swimming pool, or her church. Additionally, she's an officer of NHS, an executive leadership team member of Relay for Life, and a member of Spanish Honor Society, MV Outfitters, and Student Ambassadors....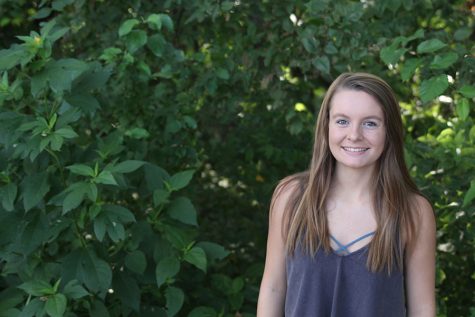 Lexi Flipse, Mill Valley News social media editor
Senior Lexi Flipse has been on the JagWire staff for two years, serving as the Mill Valley News social media editor. Lexi has been involved in student ambassadors for three years, school soccer for two years,  and Spanish National Honor society for one year. Outside of school, she enjoys being outdoors, traveling, reading and staying active.