Parents attend Back to School Night
Parents visited each of their student Blue and Silver classes and met the teachers on Thursday, August 28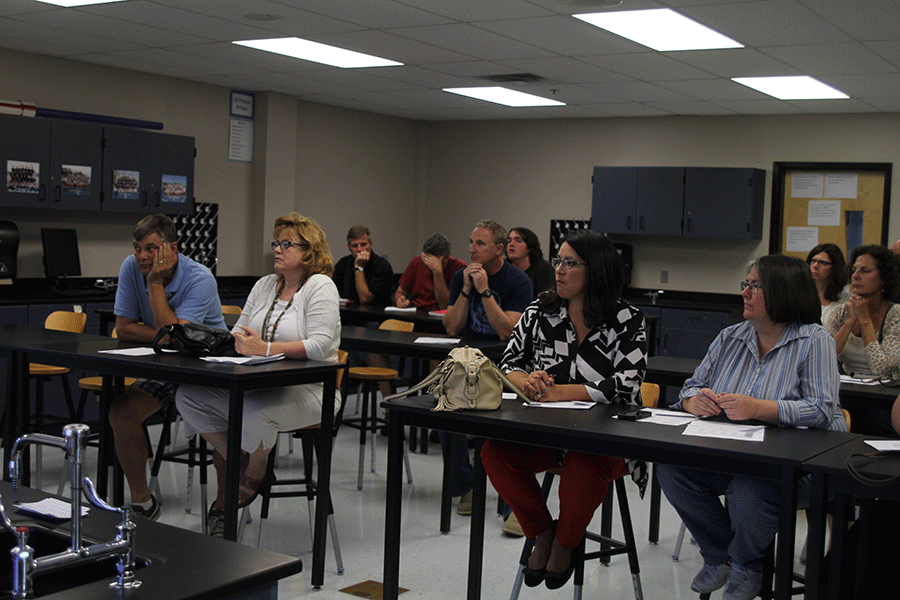 Around 600 parents attended Back to School Night on Thursday, Aug. 28. After a brief intro by Principal Tobie Waldeck the parents had seven minutes to meet with each teacher and listen to the presentations.
During science teacher Alyssa Meyer's Silver 4 AP Physics class presentation, junior Charley Hamilton's mom, Karen Hamilton listened in.
"I think [Back to School Night] kind of gives us an overview of what our son is going to be doing for the year," Karen said. "[I like] going to the classes and listening to the teachers talk. We just listen a lot. They talk about what the class is all about and what is expected of the student."
According to Meyer, meeting the parents is the best part.
"I really like being able to put a name with a face at the beginning of the school year," Meyer said. "If you wait until conferences sometimes it's hard to know who the parents are but it's not the same thing as face to face. "
During the presentations teachers have just enough time to explain the gist of the class.
"We do not have very much time so I usually just give them my contact information and ideas on how their student can be successful," Meyer said. "I will offer time for them to ask questions but, it is really just a time to meet people."
Along with teachers and parents at Back to School Night, students also helped out, including senior Morgan McLeroy.
"We stand right here and then the parents walk by and they usually come up to us and say, 'hey, where is A blah blah blah' and we just tell them where it is," McLeroy said. "Sometimes if they look lost you have to ask them like 'do you need any help' and they are just like 'yes' so we just tell them where the classes are."
(Visited 28 times, 1 visits today)
About the Writer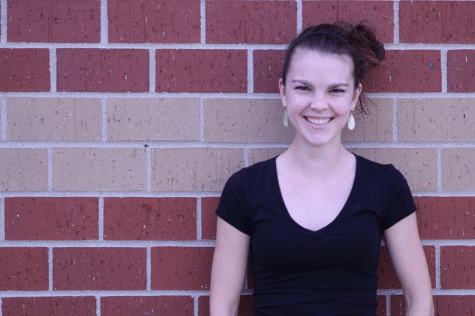 Cassi Benson, JAG reporter
Cassi is in her third year on the yearbook staff for her senior year. She is involved in cross country, track, jagPRIDE and NHS. She is  dedicated to the organizations she is apart of and loves writing for the school yearbook.