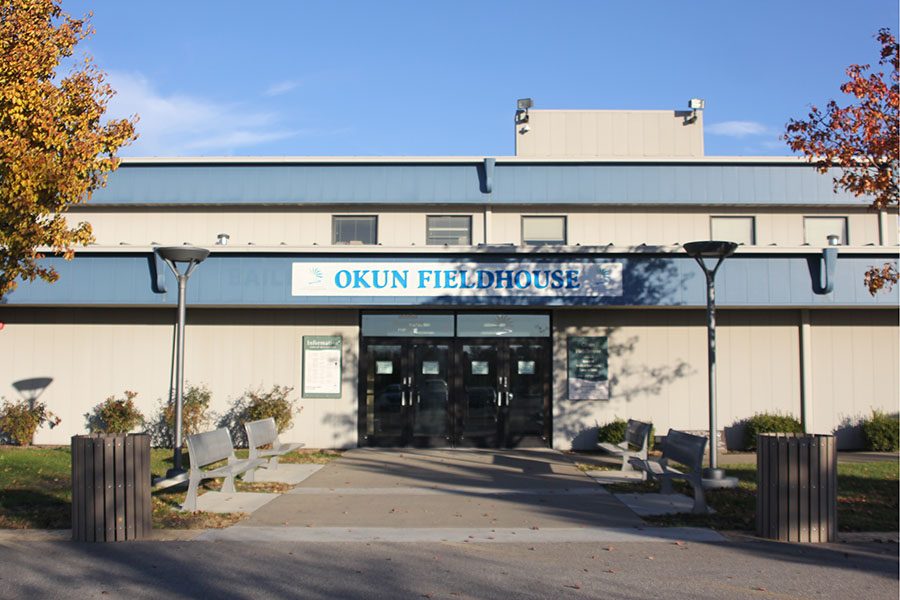 Okun Fieldhouse promotes physical activity and healthy lifestyles within community
Okun Fieldhouse, along with the rest of the Johnson County Parks and Recreation District, earned a National Gold Medal for Excellence in Park and Recreation Management on Tuesday, Sept. 26
The lights turned on and the sound of basketballs bouncing off the courts echoed throughout the gymnasium of Okun Fieldhouse as teams began arriving for after school practices on Thursday, Nov. 16.
Built in 1999, Okun Fieldhouse coined its name after 15-year-old former basketball player Bailey Ann Okun, who passed away due to a congenital heart defect in 1997, and is owned by Johnson County Parks and Recreation District (JCPRD). 
Located at 20200 Johnson Dr., Okun Fieldhouse houses four basketball courts and eight volleyball courts, as well as a classroom that is used for birthday parties and exercise classes such as yoga. Many other events are held in the fieldhouse including taekwondo tournaments, prayer group gatherings and the local police station even uses the facility for training.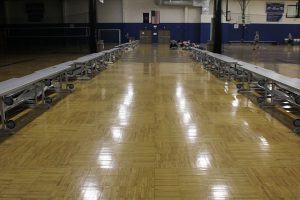 Adult sports coordinator Faith Lockett believes Okun hosted activities that everyone in the community could participate in.
"We help just about everyone in the community, and it may not even be sports-related," Lockett said. "We offer all different types of classes for all age groups from preschool all the way up to 50 plus age groups. It is also cool to see the police department come in and train in either our gym or parking lot."
On Tuesday, Sept. 26, JCPRD was awarded a National Gold Medal for Excellence in Park and Recreation Management in the largest class for agencies that serve populations that exceed 400,000 people. JCPRD Administrative assistant Cathy Seals takes pride in the organization receiving this award.
"We were rated one of the number one parks in the nation for people who have counties larger than 400,000," Seals said. "It is a huge honor for anyone living in Johnson County to know that their park was a Gold Medal Award winner."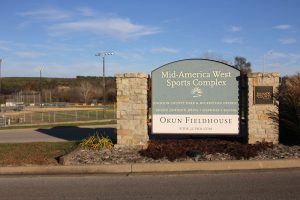 According to Seals, one of the main missions of Okun Fieldhouse and JCPRD is to promote healthy lifestyles.
"We certainly encourage healthy eating concessions and healthy lifestyles by the sports that we offer," Seals said. "We all want to live healthy lifestyles, so we all have health in mind in everything that we do."
Senior Grant Everhart, who is a maintenance worker at the fieldhouse, appreciates Okun's ability to motivate people to become more active.
"I like how kids can go there to play basketball or volleyball instead of just sitting at home," Everhart said.
At the end of the day, Lockett hopes Okun could serve as a place that everyone within the community of Shawnee benefits from.
"Our main goal is to make sure that everyone in the community is satisfied with whatever program we are offering," Lockett said. "We feel that we have accomplished that in many ways and not just in the sports department."
(Visited 165 times, 1 visits today)