NHS volunteers at NICU reunion
Members of NHS helped host the NICU reunion Sunday, Oct. 20 at AdventHealth Shawnee Mission
NHS volunteered at AdventHealth Shawnee Mission. They helped host a reunion for the families of babies who had been born in the NICU and their doctors and nurses Sunday, Oct. 20. 
The event's theme was Under the Sea. Kids dressed up in Halloween costumes and walked around the event. They played at the bounce house and petting zoo and enjoyed face painting, balloon artists and a snack station. 
According to senior Nathan Greenfield, the event was for families and doctors to see each other again after past recovery in the NICU. 
"Babies who were treated in the NICU and the people who took care of them during that time are being reunited to talk about their experiences," Greenfield said. 
NHS members volunteered at different tents. They handed out snacks, monitored the bounce house, gave out candy and made name tags as the kids and parents visited with nurses. 
Senior Jenna McDonald's favorite part was the kids.
"I liked seeing all of the cute little kids dressed in their Halloween costumes. They were all so excited to be there and happy," McDonald said.
Junior Grace Moser worked the raffle ticket booth for the afternoon and enjoyed volunteering somewhere new.
"I just [like] helping out somewhere different, somewhere new, being involved, [and] I like kids and seeing them all dressed up," Moser said.
According to McDonald, the event went well and had a good turnout.
"It was really successful a lot of people showed up and everyone was enjoying their time there," McDonald said.
Overall, NHS members had a good experience volunteering at the reunion, and Mcdonald appreciated the opportunity. 
"I definitely would [volunteer again]. It was really fun and it was a good way for me to get service," McDonald said.
(Visited 201 times, 1 visits today)
About the Writer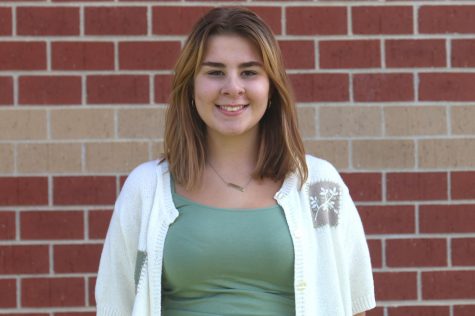 Elise Canning, JAG reporter/photographer
This is junior Elise Canning's second year on the JAG yearbook staff. She will continue to be a writer on staff and a designer for the yearbook. Elise is also involved in StuCo, where she is the student body secretary, and English NHS. When she isn't in school you can find her buying far too many plants, thrifting and antiquing with her friends or at one of the many coffee shops around.