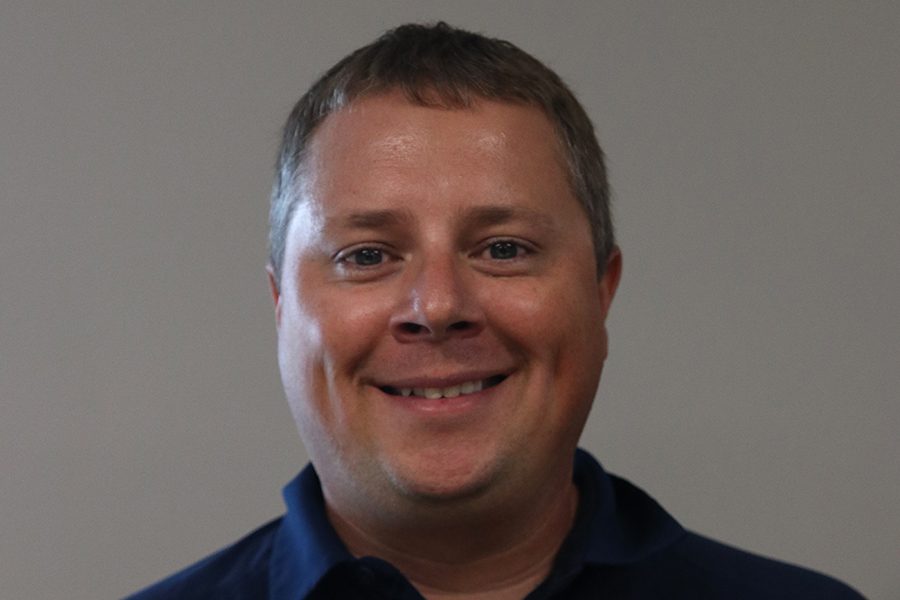 By Anna Owsley
New social studies teacher excited to give back to the community through teaching
George Walden brings 13 years of experience from his time at Turner High School
JagWire: What are you most excited about?
Geroge Walden: Just being here at Mill Valley. I've got friends that have asked me how are things going [at Mill Valley], how are the kids and how is administration, and I don't think there is anything that I can say has been negative so far about my experience here. I'm coming from Turner high school; I'd been there for 13 years. I am most excited about being in this community and teaching here
JW: What are you looking forward to at Mill Valley?
GW: I am looking to be involved as much as I can. I live literally three blocks from here; I've seen the athletic side of it and I know how good the academic side has been just from talking to people – talking to friends that teach here and talking to coaches I've coached against. My kids are going to go here someday so I am excited about that portion too. It is just this great community and atmosphere.
JW: What lead you into a career in teaching the social sciences?
GW: I found [the social sciences] really interesting while I was growing up: the psychology of people and how did we got to this point in our world today. It is all because of the stories that make us, and I just love looking at those stories. [I was led into teaching because] I had great [teachers] growing up that helped me become who I am, and I wanted to be able to give that back. I know that in this profession I am never going to be rich money-wise, but I wanted to give back like other teachers have given back to me.
JW: Are there any fun facts about you that you want people to know?
GW: I paid for the down payment on my first house with winnings from poker. I love poker. I bowled a 299 before – never a 300 – but I've bowled a 299, and a 781 is my highest series.
(Visited 79 times, 1 visits today)