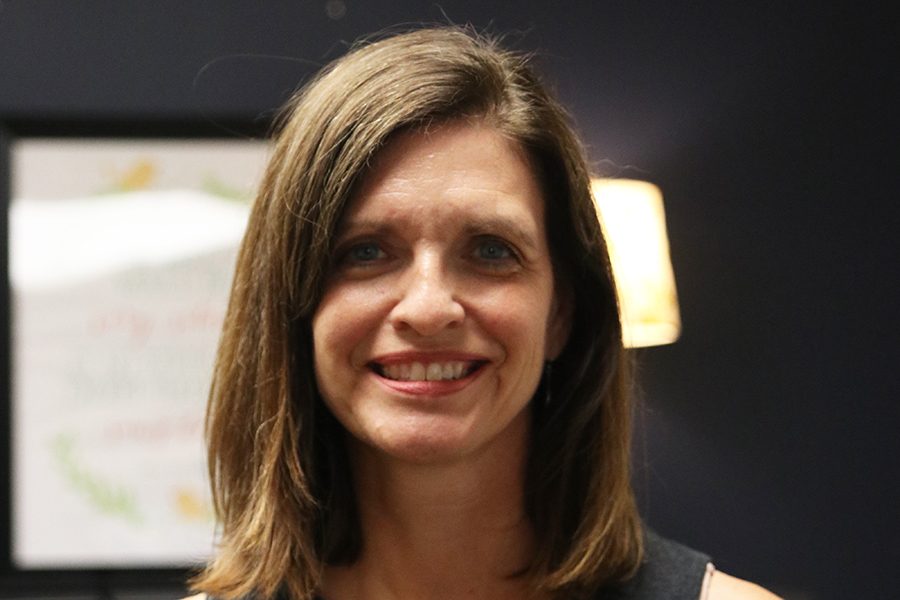 By Anna Owsley
New school psychologist transitions from elementary to high school students
Sara Hoepner is excited to work with faculty she got to know through her children
JagWire: What are you most excited for about your new position? 
Sara Hoepner: The first thing I am excited about is just working with the staff that I got to know a little bit through my kids going to school here. It was exciting to come and work at a place where there were already familiar faces. 
JW: What are you looking forward to about being at Mill Valley?
SH: I am looking forward to working with high school kids, with this age and population. I have primarily been in an elementary building,so I really wanted to work with high schoolers. 
JW: What led you to a career in psychology? 
SH: I got my bachelor's [degree] in secondary education. Between the time when I graduated and got my first teaching job, I worked as a paraprofessional for a school psychologist. It was through that semester of working with him that I decided I wanted to be a school psychologist.
JW: Give me a fun fact, something unique about yourself to help students get to know you.
SH: My high school graduating class had 23 people.
(Visited 172 times, 1 visits today)