New recreational basketball team formed
Sophomores create new team to compete in recreational league
As he races down the court, sophomore Brock Miles is trying to score a much-needed basket to pull ahead of the dreaded Bandit and the Boys. This is just one of many dramatic moments spawned from the new recreational basketball team formed at the school, Saint Jaquan's Preparatory Basketball Academy for the Deaf and Blind.
Recreational basketball is a trend that is sweeping the school. Currently, the Flint Tropics and the Good Vibe Tribe are very popular. Their games are spectacles to behold. However, some sophomores have decided to create a team of their own. Saint Jaquan's Preparatory Basketball Academy for the Deaf and Blind is a new recreational basketball team that is comprised of sophomore boys.
Sophomore Brock Miles is among these students. He is co-captain of the team, and believes it is doing well.
"I'm satisfied with [the season thus far]," Miles said. "We've had a few tough losses, but overall we're pretty good."
The team's current season record is 1-5. Their only win was against the KC Hoopers. However, they lost the rematch with that same team on Thursday, Feb. 6. Overall, they are seventh out of eight teams in their league. Despite these disheartening statistics, Miles feels that his experience with the team has been positive overall.
"It's a really enjoyable mood on the team," Miles said. "Playing with these guys provides a feeling that's almost euphoric."
Sophomore Noah Callahan is the team's head coach and has similar sentiments.
"I think it's been a very good season," Callahan said. "We've really grown together as a team."
The team will also be playing in the spring.
Callahan was very optimistic about the future of the team.
"I could see us definitely beating the Good Vibe Tribe," Callahan said. "I think we could beat them by a margin of at least 30 points."
Saint Jaquan's Preparatory Basketball Academy for the Deaf and Blind plays games regularly at Okun Fieldhouse. Their next game will be Thursday, Feb. 13.
(Visited 73 times, 1 visits today)
About the Contributor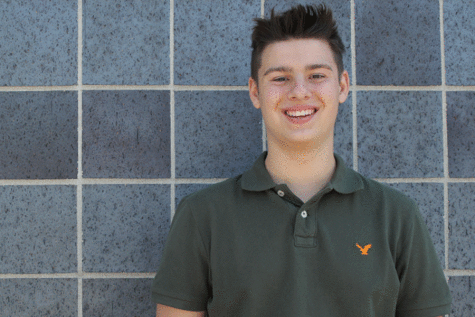 Nick Booth, JagWire copy editor
This is senior Nick Booth's third year on the JagWire staff. He is very excited to be copy editor and to continue his work with Mill Valley News, which includes his gaming blog Extra Lives. Outside of journalism, Nick is involved in band, debate, forensics, Science Olympiad, Quiz Bowl and drama and is co-captain of the robotics team. In his free time, Nick loves to read, watch a nice movie, play video games or listen to some music.