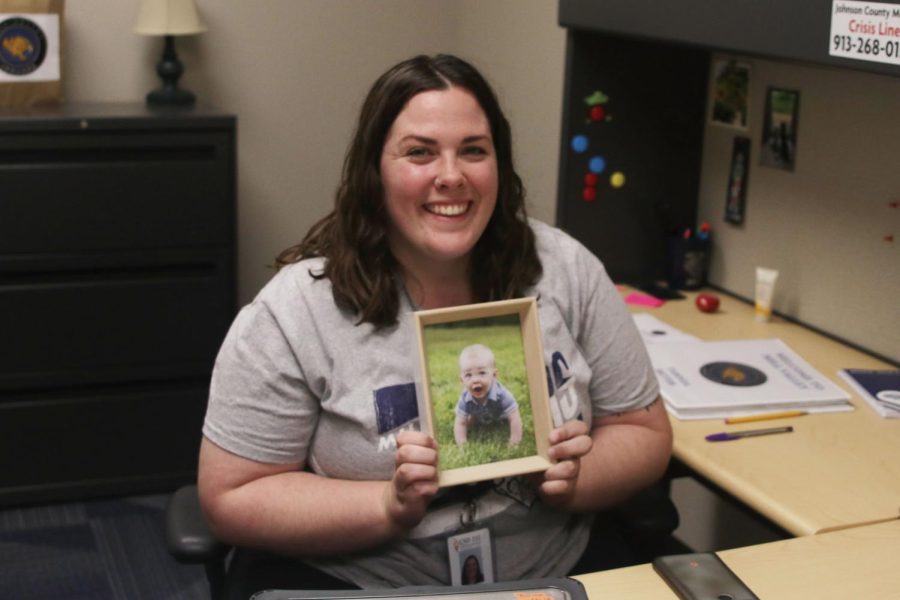 New part-time social worker looks forward to helping students
New social worker Tawnya Bettis loves Mill Valley's sense of community
Mill Valley News: Have you worked as a social worker before? 
Tawnya Bettis: Yes, I have. I have been a social worker since 2016. So, about six years
MVN: Where did you work as a social worker?
TB: Before this, I was a social worker for two and a half years in the Olathe school district. And before that, I worked at a domestic violence shelter. 
MVN: What are some of your goals for Mill Valley?
TB: My goal for Mill Valley would be to support the students here and just help everybody feel like they belong.
MVN: What college did you attend? 
TB: [I attended college at] KU. 
MVN: What was your major in college? 
TB: Social work for both my bachelor's and my master's. 
MVN: What are your first impressions of Mill Valley?
TB: I really like it here. I think the students are fantastic and the staff is really welcoming. I'm really happy to be here.
MVN: How is Mill Valley different from other places you've worked?
TB: It's different from other places that I've worked because I feel like there is kind of a sense of community here that I really like.
MVN: Do you have any worries for this year?
TB: I don't really have any worries. It's more just when I first started, I was worried about finding my way around this really big building. But other than that, I'm more just excited. 
MVN: What's the most meaningful thing on your desk? 
TB: The most meaningful thing on my desk is a picture of my kid
(Visited 20 times, 1 visits today)