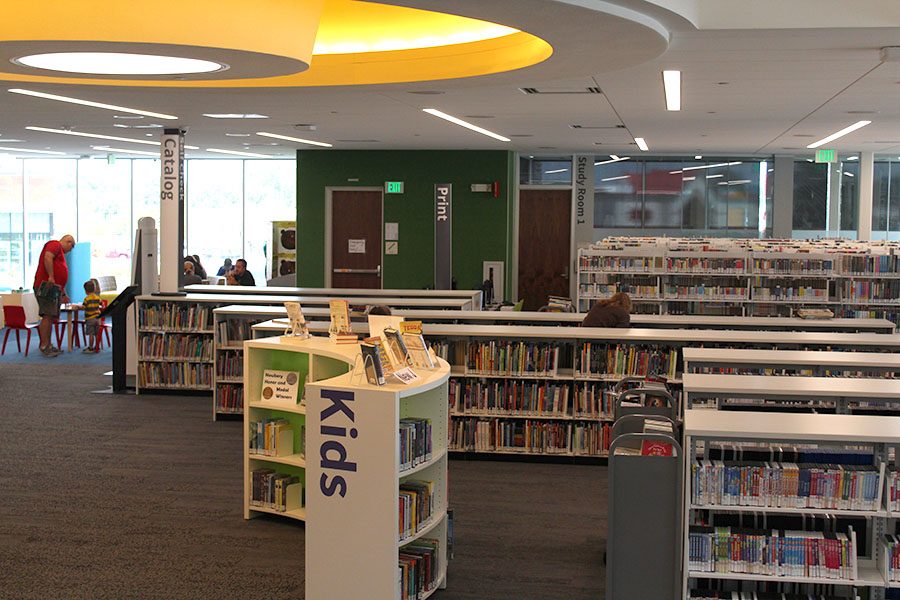 New library will offer a variety of programs for patrons
Programs at the Monticello Library start in September with more to launch in the next six months
There's more to the new Monticello Library than the many shelves of books, rows of Mac computers and friendly librarians. The library plans to offer several programs targeting teens that it hopes will generate even more public interest in the future.
The library will start offering programs in September including storytime for children and families, a visit from Traci Sorell author of We are Grateful: Otsaliheliga and Table Top Game Night. These programs will run through December.
According to youth services librarian Carrie Worth, these programs will benefit the public by "giving people the opportunity to learn something new, to meet new people, to find a group that they feel comfortable with, and to take advantage of something maybe they wouldn't have had access to before."
Because the Monticello Library opened recently, it is waiting for six months to launch many of the programs so it can better understand what the public would find engaging, according to Worth.
"We will look at what the community needs [and] pull maybe a few programs that already take place at other libraries," Worth said. "We've got an excellent staff that are very creative so they may come up with completely new ideas on their own."
Possible future programs are reading to a dog, coding, Young Adult Advisory Council (YAAC), movie night and after school book groups. Sophomore Claire Burke is looking forward to the launch of these programs in January.
"I think a lot of people would be interested in these programs and it sounds like a good time," Burke said. "I'll definitely go to a few of these. I'm most interested in the book groups because it would be fun to hear other opinions on the books I read."
Worth believes the programs the new library offers will also be a great way to bring the teens of the community together and specifically benefit the students of Mill Valley.
"There are libraries in our system where people just come together … and that can be anywhere from a young child to someone ninety years old," Worth said. "We try to do intergenerational programming. We try to as a library give everyone and anyone the opportunity to take advantage of the programming."
(Visited 35 times, 1 visits today)