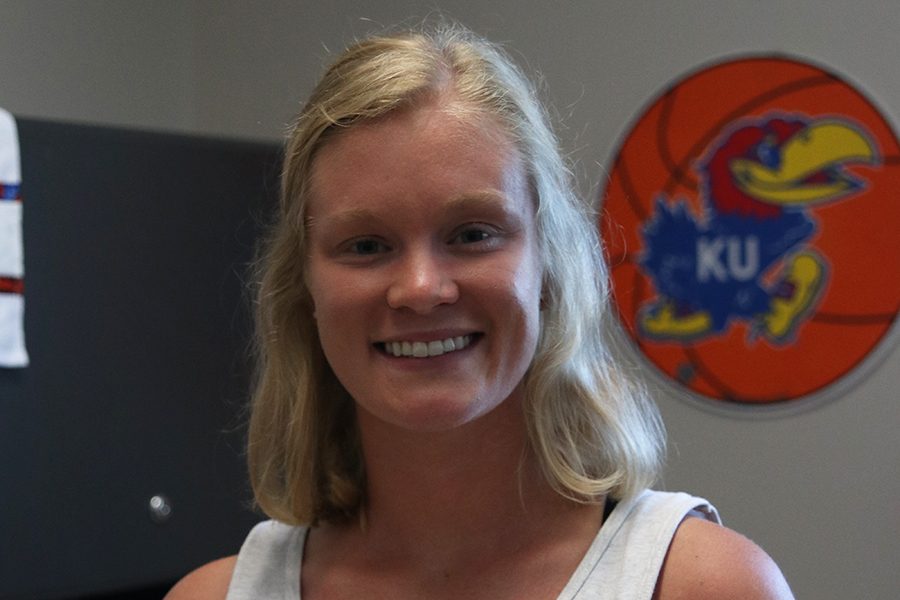 By Anna Owsley
New English teacher will use her college experience to help students and athletes
Mill Valley alumna Kati Strickland looks forward to coaching cross country
JagWire: What are you most excited for about your new job/position?
Kati Strickland: I am excited to coach because I'm coaching cross country, which is something I did in college. I'm excited because I went to Mill Valley, and I had a really good experience. [Also,] the students are great, so I'm excited for all the good students I will coach this year.
JW: What are you looking forward to about being at MV?
KS: I'm excited for the school spirit (I've heard a lot about the blue bomb), and I'm excited to come back as an alumni and go to games and experience it as a teacher, rather than a student.
JW: What led you to a career in teaching/your subject area?
KS: I knew around my sophomore year that I wanted to teach because I wanted to coach;coaching is a huge part of it. I'm a book nerd, so I went into English. 
JW: Give us a fun fact, something unique about yourself to help us get to know you.
KS: I travelled to London, and I studied abroad for a month.
(Visited 165 times, 1 visits today)