New dog-friendly restaurant opens downtown
Bar-K recently opened at the Western edge of Berkley Riverfront Park
Katya Gillig, Mill Valley News editor-in-chief
September 20, 2018
Dog Park
Located downtown is a new restaurant with a built-in dog park. There is a $10 fee to get into the park, but it is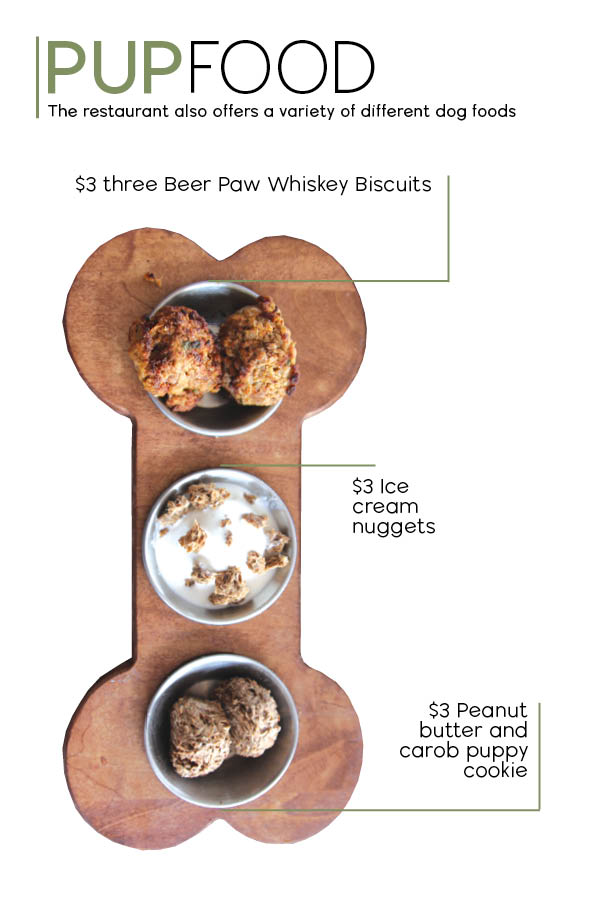 By Marah Shulda
most definitely worth it. It has something for every breed and  it is split up into three sections which include puppies, little dogs and big dogs or general. The big dog area is by far the largest, since all everybody is able to use it.
The large dog area offers a play gym with stairs and ramps for dogs to explore on. All three of our dogs were entertained by the climbing area as they spent a lot of time climbing up and down the various paths on the play area. If you are looking for a place to wear your dog out, then Bar-K is the place for you.
There is also a wading pool for your pup to cool off on a hot day. Which seemed to amuse our doges more than the other amenities.  Dogs can wade in or completely lay down in the pool to take a break and relax.
They are also able to explore on the doggie rock wall. Although, this feature requires agility on the part of the dog. None of the three newspaper dogs were able to get up the wall.
A variety of toys, such as frisbees and tennis balls, are available for guests to use at any time of the day. We went around 2 p.m. and there were plenty of dogs there.
While your dog is playing around, humans visiting have access to a bar where they can get refreshments, but those looking for food will have to go to the leash-only restaurant. Lawn chairs and benches with tables are scattered around the park so that owners can sit and relax while their dogs play.
Restaurant
While in the restaurant area of Bar-K, your furry companion will have to be on a leash. Tables offer leash hooks so you won't have to worry about managing your dog while you're eating. The restaurant menu offers casual foods, including anything from sandwiches, to smoothies, to breakfast items.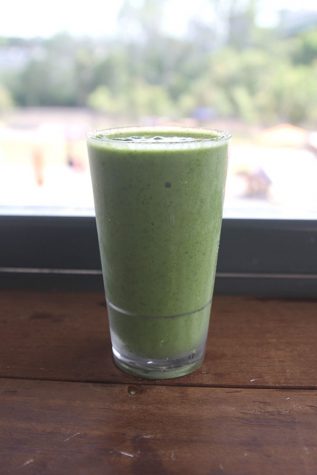 The three staff members that went tried the food at Bar-K, and the consensus was that the food was adequate. The Mr. Smooth smoothie was heavy in protein powder that it had a chalky taste.
However, the Nanner was a good blend of peanut butter and banana. The bagel was perfectly toasted with a good amount of cream cheese. The menu also offers more substantial foods, such as mac and cheese and protein bowls. However, the ambiance is the real reason for going. The laid back atmosphere is perfect for spending time with your dog. The bottom section of the restaurant offers more secluded seats, however the top deck offers an pristine aerial view of the park.
(Visited 57 times, 1 visits today)