New debate teacher encourages students to participate in and out of debate classroom
Students participate in debate class and debate team to expand worldview and critical skills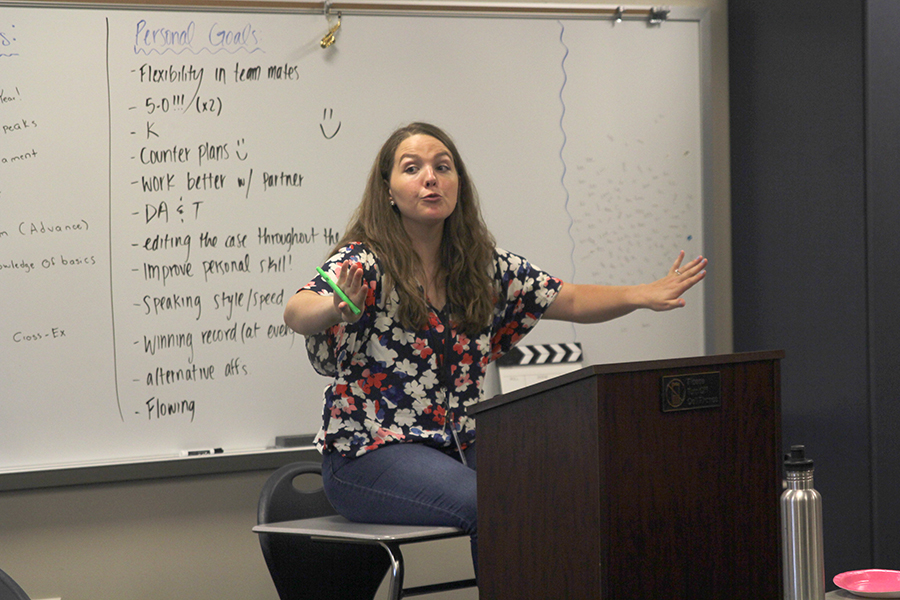 While formulating an argument is a part of students' everyday lives, the debate team takes analyzing controversial claims to the next level.
According to new debate coach Annie Goodson, recreational debate is an opportunity unique to high school students.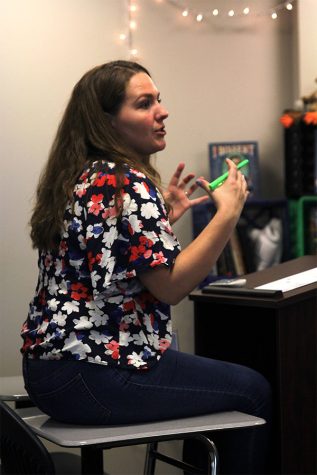 "[Debate is] something really cool that you only have a limited window to do," Goodson said. "It makes you think better, it makes you think faster, it makes you more comfortable speaking and sharing your opinion."
Although Goodson recommends that students take the class to participate in tournaments, she is willing to let other students take part in class activities.
"If you're motivated and you can't take the class, I'm open to finding a way in," Goodson said. "If somebody wants to debate, I will let you debate."
Senior Allison Winker has been on the debate team since her freshman year and said she has benefitted from the experience.
"You will develop skills that not a lot of people have, like public speaking, being more knowledgeable about the world and thinking on the spot," Winker said.
On the other hand, sophomore Noah Hookstra is excited to undergo his first year on the team.
"It's a great idea to have mental sparring partners and just expose yourself to other people's ideas," Hookstra said.
Along with time spent practicing in class, Goodson expects students to put in work outside of school as well.
"We do a lot of work nights and we do practice debates once a week," Goodson said. "You can stay after school three days a week and that's really helpful to get newer competitors to interact with older competitors."
Ultimately, Winker encourages new students to put themselves out there and join the program.
"Once you get the hang of it, it's so much fun," Winker said. "It's such a good skill to be able to speak in front of people and to understand current problems that are happening in our country and the world."
(Visited 89 times, 1 visits today)
About the Contributors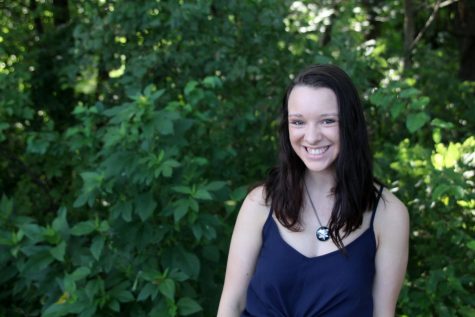 Alison Booth, JagWire editor-in-chief
Senior Alison Booth is undergoing her third year on JagWire staff as an editor-in-chief. Along with newspaper, Alison choreographs the school musicals and is a member of Thespians, a chair for Relay for Life, co-president of the Make-A-Wish club, vice president of the National English Honor Society and participates in Student Ambassadors, Jag Leadership Corps, National Honor Society and National French Honor Society. Outside of school, Alison enjoys...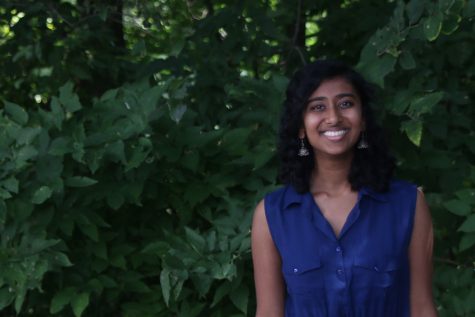 Elizabeth Joseph, Mill Valley News editor-in-chief
This is senior Elizabeth Joseph's second year on the JagWire staff. She is undertaking the position of Mill Valley News editor-in-chief alongside Katya Gillig and Marah Shulda. When she's not in the J-Room, she can be found in A207 serving as the Science Olympiad team captain or the president of National English Honor Society. She is also a part of National Honor Society and MV Outreach. Additionally, Elizabeth enjoys admiring plants, bopping to...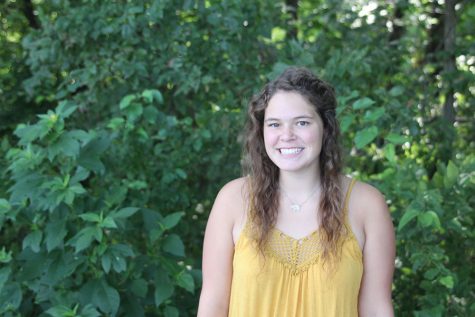 Victoria Wright, JagWire editor-in-chief
This is senior Victoria Wright's third year on the JagWire staff and her first as editor-in-chief. She is also a member of National Honors Society, Ambassadors, girls swim team and is a girls tennis manager. Wright likes to spend her time hanging out with her brothers, friends and her main man, God. She also enjoys traveling and watching sports. Victoria is excited to see what the year brings and for everyone to see the newspaper this year!