NAHS hosts first "Painting with Bob Ross" activity
NAHS gave students the opportunity to replicate Ross' famous "Mountain View" painting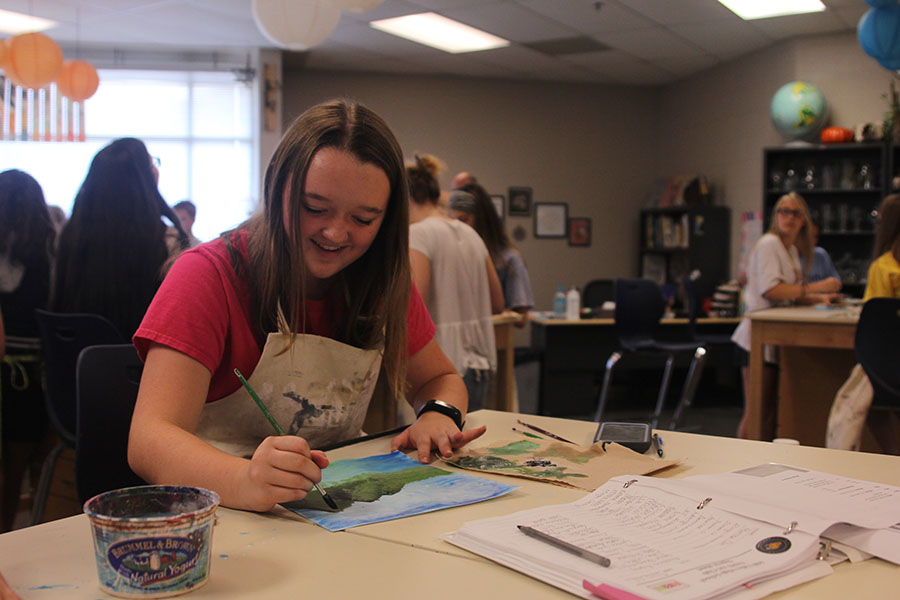 Abby Hoepner and Sara Petropoulos
Students gathered in art teacher Krystal Strong's room after school on Wednesday, Sept. 14 for a Bob Ross painting tutorial held by the National Art Honor Society. Bob Ross is a well-known painter who has become very influential to high school students during the past couple years. The event was open to members and non-members for a chance to socialize and learn how to paint famous works of art.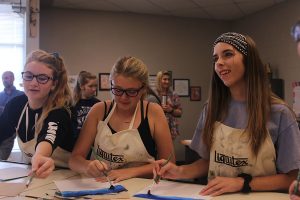 Strong felt the event would be an exciting way to introduce new people to the club.
"I thought it would be a fun activity that would get a lot of people excited about joining NAHS," Strong said.
For sophomore Abby Lee, the event was about getting to spend time with her friends and working on projects that support her passions.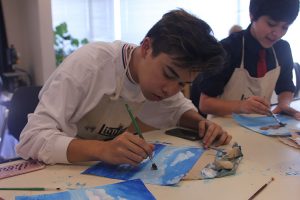 "I am part of theater and I know there's a lot of crossover between theater and NAHS," Lee said. "A lot of my friends are in NAHS, and I [decided to] try it out."
Throughout the event, students were challenged to make their own version of Ross' famous "Mountain View" painting. Keeping up with the fast-paced video was difficult, but the team of officers helped students through the process. Senior co-president Durga Jambunathan wanted to create a relaxed and stress-free environment.
"We thought it would be an easy way to get people painting," Jambunathan said. "Painting is intimidating for some artists, and [the event] would be a good way to introduce people to it."
(Visited 59 times, 1 visits today)
About the Contributors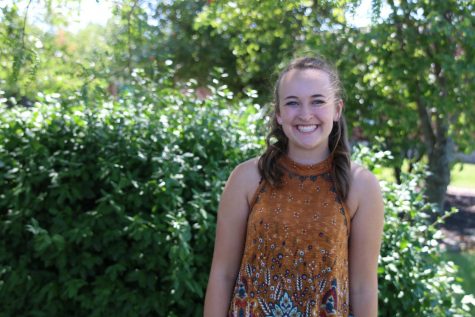 Ashlyn Windmiller, JAG reporter
This is junior Ashlyn Windmiller's first year on the JAG yearbook staff. She is a proud member of the Mill Valley drama department, MV Outreach, NHS and the Jag Chorale choir. Her interests include football season, Christmas music, kayaking, the Kansas City Royals and spending time with family.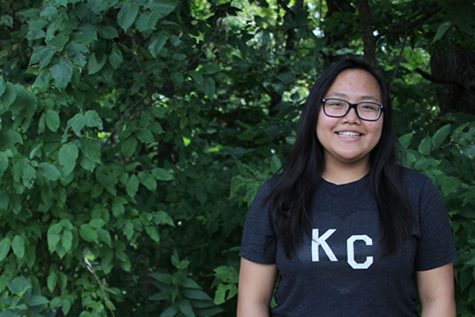 Crystal Sivilayvong, JAG sports editor
This is senior Crystal Sivilayvong's second year on the yearbook staff. She is continuing her second year as a sports editor. Outside of journalism, she is a track manager and part of the National Art Honor Society. She also she loves hanging with her friends, hammocking, and going to concerts.