NAHS hosts Bob Ross painting party
Students followed a Bob Ross episode painting their own winter scene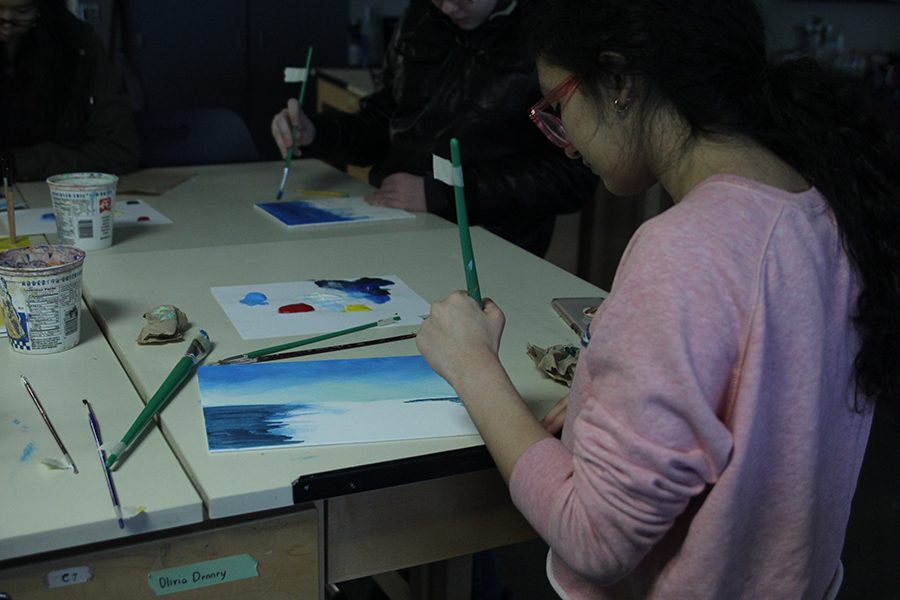 NAHS allowed students who aren't in the club to enjoy following a Bob Ross painting tutorial of a winter scene in honor of the extended winter on Thursday, March 7 after school.
According to junior NAHS officer Chloe Griffin, the club wanted to do something new.
"We meet usually every Thursday of the week and this week we wanted to mix it up a bit," Griffin said. "We opened it up to non club members, so they could be part of the experience too."
Junior NAHS member Angelina Rico thought this meeting was different than others for many reasons.
"This was different because there was more people involved that were not usually in the club," Rico said. "We usually don't have some kind of video to follow along to and we all were doing the exact same thing. We usually have our own creativity to it."
Sophomore Michael Brown believed it was hard to keep up with Bob Ross.
"It was difficult to follow because he was going so fast," Brown said. "He knew what he was doing and we didn't know what to expect next. Mine didn't turn out so great because of it."
Despite paintings not turning out exactly like the tutorial, Rico enjoyed the meeting.
"While watching on the projector, we painted along with him," Rico said. "It was kind of a mess, but we all just went with it and we all ended up having a lot of fun, even though we didn't have masterpieces like Bob Ross."
Griffin liked seeing the finished product of everyone's work and how they put their own spin on it.
"It was really fun to see everyones paintings by the end of the video," Griffin said. "Some people even started taking it into their own direction. Everyone really enjoyed him and the video."
Brown liked the aspect of being able to paint like Bob Ross, but making it different.
"I think it was cool that I could actually try to make a painting look like something Bob Ross can create, but not do it exactly like him," Brown said.
(Visited 48 times, 1 visits today)
About the Contributors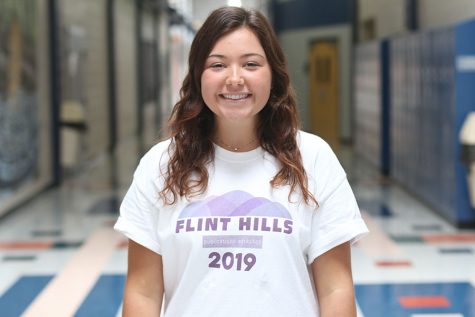 Taylir Charest, JAG editor in chief
This is senior Taylir Charest's third year on the JAG yearbook staff. This year she will be taking on the position of editor-in-chief. Other than yearbook, Taylir is a member of the softball team and Spanish NHS. Outside of school, she enjoys shopping, traveling, concerts and K-State football games.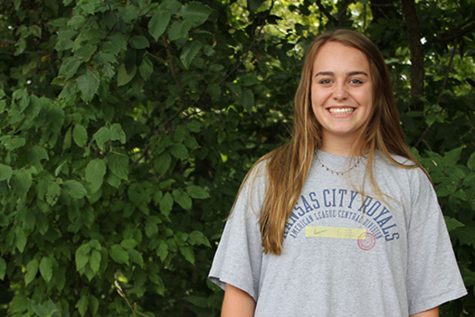 Chloe Carson, JAG reporter/photographer
This is sophomore Chloe Carson's first year on the JAG yearbook staff. This year, she is a photographer. Other than yearbook, Chloe has been on the school's cheer team for two years. Outside of school, Chloe enjoys being with her friends, watching "The Office," hanging out with her dogs, and traveling.