MV Outreach hosts Project Warmth
Students collect a total of 67 coats for Salvation Army
Anika Roy, JagWire editor-in-chief
October 29, 2017
As a class cup activity, MV Outreach hosted Project Warmth, a coat drive for the Salvation Army, from Monday, Oct. 23 to Friday, Oct. 27. The juniors won by a substantial amount, donating 34 of the total 67 coats that were donated by the student body.
MV outreach sponsor Amanda Appl encouraged the club to partake in the collection because of the group's mission and positive past experiences.
"[Project Warmth] fits within our mission statement of helping our community," Appl said. "It's one that I have done in the past and liked when I worked at other schools."
To help with the project, MV Outreach members placed boxes outside of the counseling office for donations, encouraged their peers to donate and donated coats themselves. At the end of the week, they sorted and bagged the coats in order to bring them to a designated drop-off location for the Salvation Army.
According to junior officer Fatima Hernandez, the group also reached out to Clear Creek, Riverview, Prairie Ridge and Horizon elementary schools, as well as Mill Creek and Monticello Trails middle school to join in the project to make it more of "a community thing."
"We partnered with the elementary and middle schools around our community so we could get more coats," Hernandez said, "just so we could really help [the Salvation Army]."
Appl believes that partaking in a project like this is a positive thing for the the school, as well as people outside of it.
"I think it's good for our school to do because it shows that you don't just have to donate money," Appl said. "You can donate things that you're not using anymore and it becomes new and beneficial to other people."
Agreeing with Appl, Hernandez stresses the importance of student activity in the greater community.
"The drive really gets [students] involved," Hernandez said. "It shows that Mill Valley is a big part of the community and is out there to help people."
(Visited 36 times, 1 visits today)
About the Writer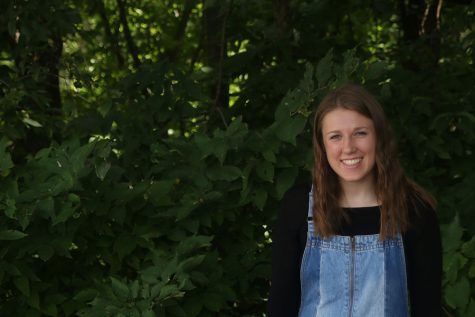 Anika Roy, JagWire editor-in-chief
This is Anika Roy's third and final year on staff, and she's incredibly excited for her position as editor-in-chief. While you can find her in the journalism room almost all the time, she also spends free time on the tennis courts, the piano, the swimming pool, or her church. Additionally, she's an officer of NHS, an executive leadership team member of Relay for Life, and a member of Spanish Honor Society, MV Outfitters, and Student Ambassadors....