MV Outreach hosts first meeting of the school year
Students make crafts and discuss upcoming events for the club on Thursday, Sept. 3.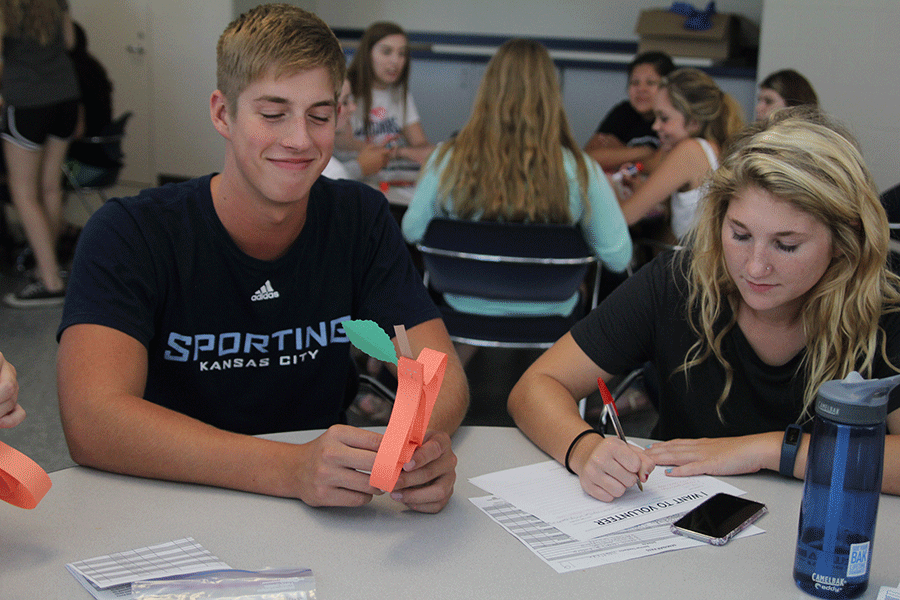 Students fill the senior cafe as MV Outreach hosts its first meeting of the school year during seminar on Thursday, Sept. 3, and will continue to meet once to twice each month.
The meeting began with students signing up to join MV Outreach, a club promoting charitable acts of kindness throughout the community, by writing down their name and contact information. They proceeded by sitting down at tables filled with fall-related arts and crafts to assemble, which would be donated to Children's Mercy South hospital to adorn and brighten its hallways.
The number of students who attended the meeting was greater than anticipated, and, according to junior class representative Alexa Cash, it was because of the club's cheerful atmosphere.
"There was a large turnout because it is such a fun club and we have a very [positive] environment," Cash said. "It's really the only club at school where you can [enjoy] helping people and the community."
Being its second year as a club, MV Outreach has also made some minor developments that would affect its members and impact on the school.
"The main changes we made were establishing ourselves more in the school, and the community, and we held elections last year for officer [positions]," Cash said.
After everyone was settled in, junior president Emma Wilhoit informed students of upcoming opportunities to support their school and community. With these opportunities, Wilhoit said she can achieve her main goal of widening the club's influence among students.
"I aim to broaden the impact of MV Outreach by increasing the number of students that participate in our outreach opportunities," Wilhoit said. "We're going to do this by making sure these opportunities are advertised to a larger audience and encouraging further participation in the club."
Further in the year, there will be a chance for students to participate in charitable walks and food drives that will further benefit the community.
Along with Wilhoit's other goals for the club, she hopes to see students come together and enjoy the time they spend with each other while completing charitable acts.
"I would like [to see] the members get to know each other so we can become a closer, more cohesive group," Wilhoit said. "To achieve this, MV Outreach will be hosting social outings that will allow members to bond and be more involved in the club."
For Wilhoit, MV Outreach is a very rewarding experience where she can make an impact in the school and express her own passions.  
"When it comes down to it, MV Outreach is an organization that is all about helping and serving others, and having fun while doing so," Wilhoit said. "For me, life is about making others happy, and seeing these values reflected in my club is just about the best thing I could ask for."
(Visited 34 times, 1 visits today)
About the Writer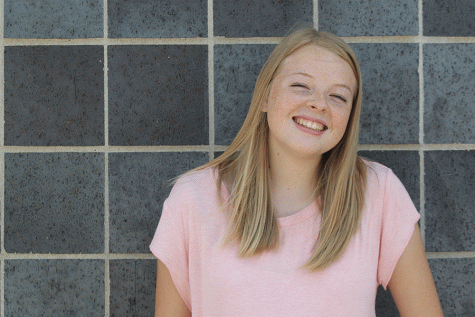 Alexis Strauss, JAG editor-in-chief
Alexis Strauss is a senior and it is her third year on the JAG yearbook staff. She is a co-editor-in-chief and contributes her writing and photography skills to the yearbook. Alexis is involved in MV Outreach and during her free time she enjoys being outside, reading and spending time with her puppy, Milo.