MV Outreach creates decorations for Children's Mercy Hospital
The MV Outreach club creates and sends Valentine's day decorations to Children's Mercy Hospital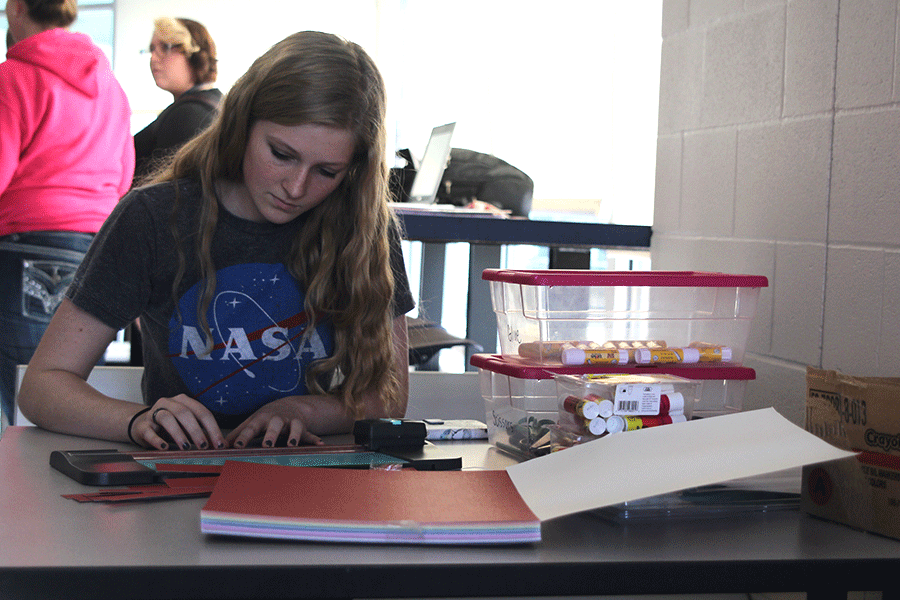 Sam Lopez, JagWire news editor
January 24, 2015
During seminar on Friday, Jan. 23, decorative items and candy filled the tables in the senior cafe, waiting to be put to use by MV Outreach, a new club that branched off Operation Smile lead by sophomore Emma Wilhoit, and other supporters.
A large group of students, members and non-members alike, attended this event to create decorations for Children's Mercy to hang up for Valentine's Day.
Sophomore Savannah Chappell said crafting decorations and making goody bags for Children's Mercy  is a good way to reach out to the community.
"The goal is to reach out to people around us," Chappell said. "I really like to help people and I love being with people so this is a great opportunity to do that."
Not only is MV Outreach an option to help out the community, but sophomore Jason Chen said it's a great place to get together and help others out.
"My favorite part is getting with all of my friends and actually doing something to help the community," Chen said. "It's really good that our school is actually supporting others."
Apart from creating crafts, MV Outreach is dedicated to helping out in other ways like their upcoming bowling party with special needs kids on Tuesday, Feb. 10.
Wilhoit said MV Outreach is always looking for new members who want to help those around them.
"I'd like to get name recognition and to increase the number of people in the club," Wilhoit said. "I'd like to start fundraisers and be able to donate money and time to people who have been negatively affected in our community."
(Visited 36 times, 1 visits today)
About the Writer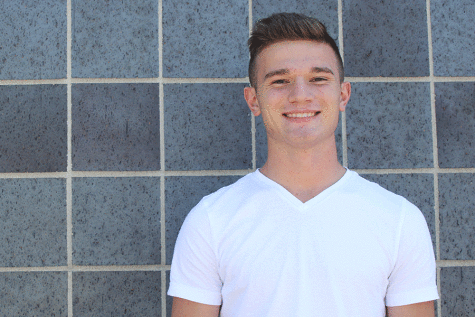 Sam Lopez, JagWire news editor
Junior Sam Lopez is in his 2.5th year on the JagWire staff. He was the sports editor his sophomore year and is now the news editor. His interests include soccer, snowboarding, scuba diving, travelling and, above all else, playing guitar. He likes to spend his weekends in downtown Kansas City searching for new restaurants or walking around with his friends. Lopez is incredibly excited for his 2.5th year on the JagWire and hopes to accomplish a lot...