Mud volleyball tournament concludes Mayhem Week
Students participated in annual mud volleyball tournament on Saturday, May 13
Behind the track on a sunny Saturday, May 13, students muddied up as they competed in the mud volleyball tournament. After approximately three hours of play, the Shaccks team came in first.

Senior Vicki Robinson competed with the Mudbloods and took third overall. Despite losing a few games, Robinson still thought her team did well.

"We started off strong with a win, and then this last game we played, we lost," Robinson said. "It was close. There were a couple questionable points that probably should have gone our way."

With the Wet Noodles, sophomore Jack Mahoney didn't do as well as the Mudbloods, but said he still had a fun time. While he played, Mahoney used his height to his advantage.

"I'm pretty tall, so I can spike the ball if it was low. That usually worked," Mahoney said. "Other than that, just go for the ball even if your other teammates [don't]."

Robinson saw the mud aspect of mud volleyball as an obstacle.

"It's hard to play in the mud," Robinson said. "That's a challenge. We don't have refs calling the points, so we have to be responsible and compromise with the other teams if there's a point in question."

Challenges aside, Robinson felt mud volleyball was a "great way for everybody to … let loose and have fun."

"I really love playing volleyball," Robinson said. "It was fun to play in a spirit that's not super competitive, so I can just lay back and have fun."

Mahoney believes mud volleyball was a good way to wrap up the annual Mayhem Week.

"Mayhem Week is one of the most fun weeks of the year, and mud volleyball is probably the most fun event in Mayhem Week," Mahoney said. "I can't imagine a better way to end it."
(Visited 80 times, 1 visits today)
About the Writer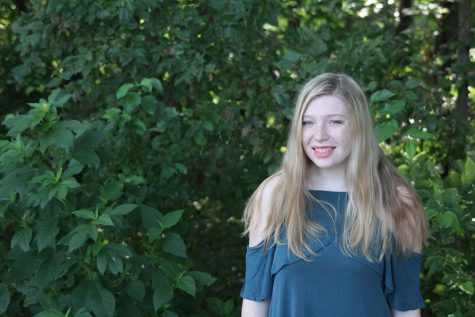 Tricia Drumm, Mill Valley News editor-in-chief
Senior Tricia Drumm is undertaking her third and final year on the JagWire staff and will be one of the three magnificent Mill Valley News editors-in-chief. When she isn't in the journalism room, she's singing alto in Jag Chorale. In her free time, Tricia loves to read, write, prance around in her heels, hang out with her dogs and friends, obsess over "Criminal Minds" and sleep — a lot.