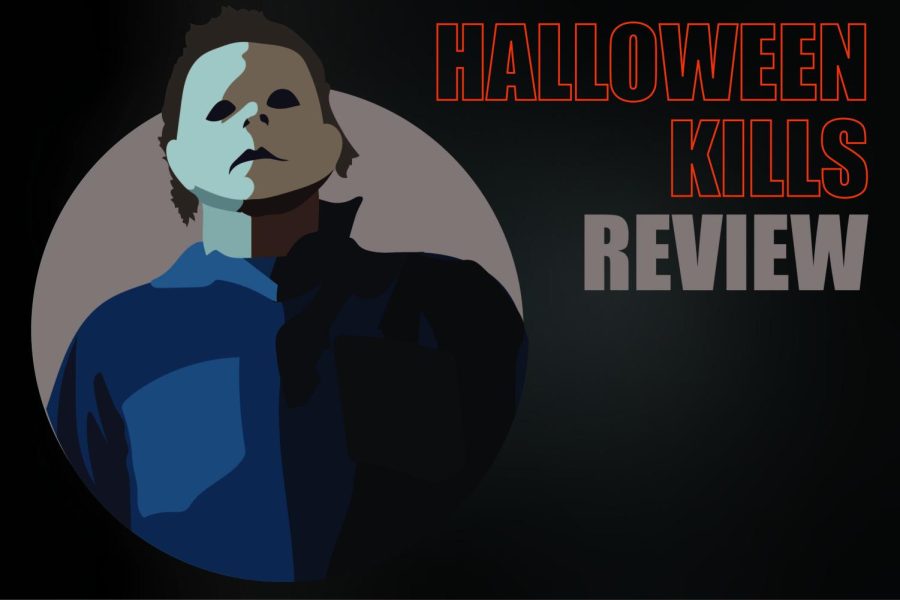 Movie Review: 'Halloween Kills'
"Halloween Kills" is the next movie in the "Halloween" series starring the killer Michael Meyers. The movie continues immediately after the events in the last film in 2018. Overall the Halloween movies have disappointed again and again, though despite their reputation I wanted to see if this one would be different. (Spoilers Ahead)
Overall the acting was good, the screams felt real and the pain and fear of the characters seemed genuine. One problem I encountered was that many characters showed a lack of empathy. Despite people dying including friends and loved ones, people seem to care less than they should. Jamie Lee Curtis, who plays Laurie Strode in the film, always does a good job, though, and I have no other complaints concerning the acting. 
However, one issue I have is the writing of the movie, many times the characters get pulled into the 'dumb victim' trope. In one scene, Michael Meyers attempts to kill people inside of a parked car. He manages to catch one and stabs her to death, though the other person in the car does nothing but watch, despite them holding a firearm. In that same scene, a woman was able to crawl out before Meyers got into the car, and again, despite having a gun, stands and watches. Another issue with the writing is of course the formula or rather, how repetitive the movies are. If you have never seen a "Halloween" movie, I can sum it up in just one sentence. Michael Meyers either A, escapes, or B, somehow survives and goes on a murderous rampage stretching the entire movie until he is finally captured and/or almost killed. Though this movie changes things up slightly, it really doesn't do anything new or surprising. The main problem I find in the story is that Meyers as a character is incredibly flat, he does not speak, he does not have a motive, and is apparently invincible. All these attributes might seem to combine into the perfect serial killer character, though in reality, he is just boring. He has no flaws or traits that define his character, and even though he kills throughout the movie, there is no other kind of added fear. In the movies "Scream" and "Friday the 13th," killers, Ghost face and Freddy Kruger, respectively, have more personality than just being a killer. Ghost face plays with his food, calling them and tormenting them before death, while Freddy adds the horror of not being able to sleep, pushing their victims to insanity though longing to rest. Meyers does none of that, he adds no extra fear on top of being a killer, other than being somehow invincible. 
One place where this movie does good is its special effects, which may be one of the only really good things about this movie. The kills are brutal, Micheal has made a habit to use anything he can find to kill. Though he prefers kitchen knives, he has also used LED light bulbs, buzzsaws, axes, a fire stoker, his own hands, and even the stairway to an attic, to kill his victims. The blood looks real, and with the added flair of body parts and dismemberment, it makes you fear how brutal Micheal really is.  For those who are sensitive to blood, I do not recommend watching this movie because there is a lot of it. 
Overall "Halloween Kills" is sub-par. They have failed to break the same formula since 1978 and show no signs of changing. It's gotten to the point where I think the only reason they made Meyers invincible is to continue to make movies so they can continue making money. I would rate this movie a 3/10. I was able to watch it though it didn't intrigue me and showed me something new. In terms of watching this on Halloween, I do not recommend it. This movie is a direct sequel, meaning you have to watch the 2018 movie before this one, on top of that there are better movies worth watching.
(Visited 97 times, 1 visits today)