Monticello Road construction finally done
Roundabout added to Monticello Road
Construction on Monticello Road,  which began in July, has finished and now includes a new roundabout, widened roads and medians.
The new changes were made in an attempt to make driving on Monticello Road easier. The roundabout was intended to help incoming cars from surrounding neighborhoods flow more effectively.
The construction was specifically designed to help ease the flow of morning traffic caused by the proximity of the nearby shools.
Junior Valerie Nguyen has mixed feelings about the new construction.
"It hasn't really affected my driving since it finished, other than the roundabout, which I hate," Nguyen said. "Roundabouts deter important traffic flow and often shut down local businesses."
The roundabout was intended to improve the flow of traffic by allowing vehicles from surrounding neighborhoods to enter the road more easily.
Speech teacher Jeanette Hardesty doesn't think the roundabout has fulfilled its purpose.
It makes driving down Monticello Road very difficult," Hardesty said. Instead of driving in a straight line, you have to dodge cars."
Nguyen also had difficulty driving while the construction was still being done.
"I had to leave ten minutes earlier to get to my destination," Nguyen said. "It was inconvenient, and I hated it.
Hardesty also thinks the construction should have started earlier.
"The highway department should consider timing when [starting] new construction," Hardesty said.
(Visited 18 times, 1 visits today)
About the Contributor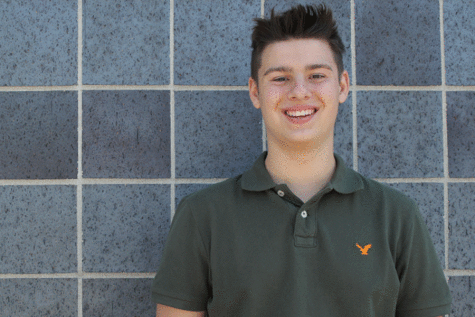 Nick Booth, JagWire copy editor
This is senior Nick Booth's third year on the JagWire staff. He is very excited to be copy editor and to continue his work with Mill Valley News, which includes his gaming blog Extra Lives. Outside of journalism, Nick is involved in band, debate, forensics, Science Olympiad, Quiz Bowl and drama and is co-captain of the robotics team. In his free time, Nick loves to read, watch a nice movie, play video games or listen to some music.