Mill Valley students compete at JCCC Job Olympics
Students used important work ethics to compete and place in job skill events
The scribbling of pens and shuffling of paper could be heard in rooms within Johnson County Community College on Wednesday April 2, as many students from Mill Valley competed in the JCCC Job Olympics.
Since it was her first time competing in the Job Olympics, freshman Esther Nichols became introduced with new challenges in her coin balancing, custodial simulation, job application and shelf stocking events.
"I will be getting ribbons [for participating]," Nichols said. "Coin balancing was easy, [yet] trying to win was the scariest part."
Yet not only did those competing gain valuable work and life skills, sophomore Jamie Tillman, who plans to become a special education teacher or physical therapist, learned how to lead and take pride with those she helped.
"I gave them support and the push that they needed to do the best they could," Tillman said. "They helped me learn that I can do good when they do good."
After completing the Job Olympics, Nichols knows that her cooperation, and hard working ethic will help her attain her dream job as a dental assistant or secretary in a dentist's office.
"I got a lot of information from [the Job Olympics]," Nichols said. "I plan to work hard with others."
Students who placed in the competition were:
Freshman Esther Nichols
4th Place Job Applications
4th Place Change amounts
8th Place Facing Shelves
5th Place Custodial Simulations
Senior Brittany Nicholsen
1st place Sorting mail
2nd place Check writing
Freshman Sara Pietig
8th Place Job Applications
8th Place Check Writing
Junior Jordan Boatman
10th Place Role Play Job Situations
1st Place Computer Applications
Senior Matt Nesselrode
5th Place Making Change
3rd Place Advanced Job Interview
1st Place Facing Shelves
Senior Justin Wagner
1st place Shredding
Freshman Julie Burke
9th Place Bagging Silverware
Sophomore Caroline Miller
10th Place Facing Shelves
6th Place Sorting Mail
(Visited 47 times, 1 visits today)
About the Writer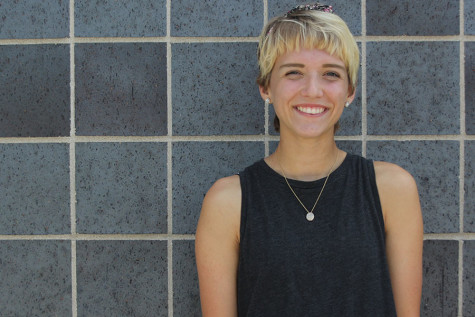 Shelby Hudson, JAG editor-in-chief
Senior Shelby Hudson has been a part of the JAG yearbook for three years and is serving as editor-in-chief for her final year. Hudson is vice president of NHS and senior class vice president. Outside of school, Hudson helps with the Great Plains Society for the Prevention of Cruelty to Animals and enjoys reading and painting.