Mill Valley students celebrate French culture with French Week
French NHS hosts French Week to celebrate French culture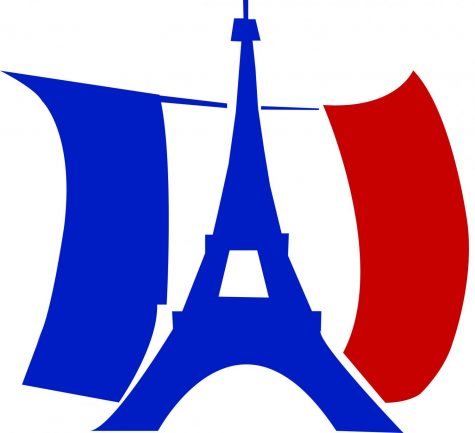 Allowing Mill Valley students to experience all things French, French NHS hosted French Week Nov. 4-10. 
According to junior French NHS member Carly Knight, French week is a time for students at Mill Valley to experience all there is to French culture. 
"There are posters all around the school with different ways to learn about French culture," said Knight. "From recipes of French cuisine to articles about Le Tour de France, there are many ways to learn about French culture around the school." 
French NHS has also taken steps for students who would like to learn more about French culture that they can't get from the posters on the walls. 
"The posters around the school have QR codes for students to scan," said Knight. "They will take you to websites to inform you all about French culture." 
According to French NHS president Abi Peters, National French week is meant to promote the French language across America and help share French culture with American students. 
"I think celebrating this event is important because it's a celebration of culture and language," said Peters. "It gives us a chance to see what life is like outside of the United States and to more deeply understand the lives of those around us."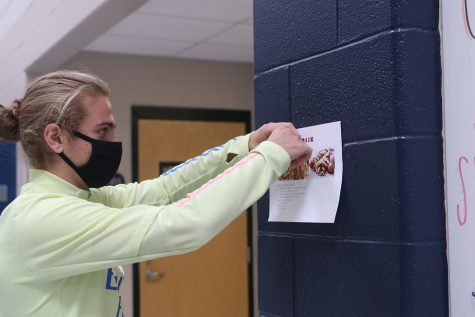 French week has been celebrated differently this year due to the impact of the COVID-19 virus according to Peters.
"COVID-19 has really impacted the ways we can celebrate this event," said Peters. "On Thursday, Nov, 5 we had a guest speaker over zoom after school. Dr. Kebodeaux is a medical doctor that studied French and spent time abroad." 
French week is something for all Mill Valley students to celebrate. 
"Enjoy some French food this week," said Peters. "Be sure to keep your ears peeled for some French tunes playing around the school." 
(Visited 278 times, 1 visits today)