Mill Valley News, JagWire newspaper earn national awards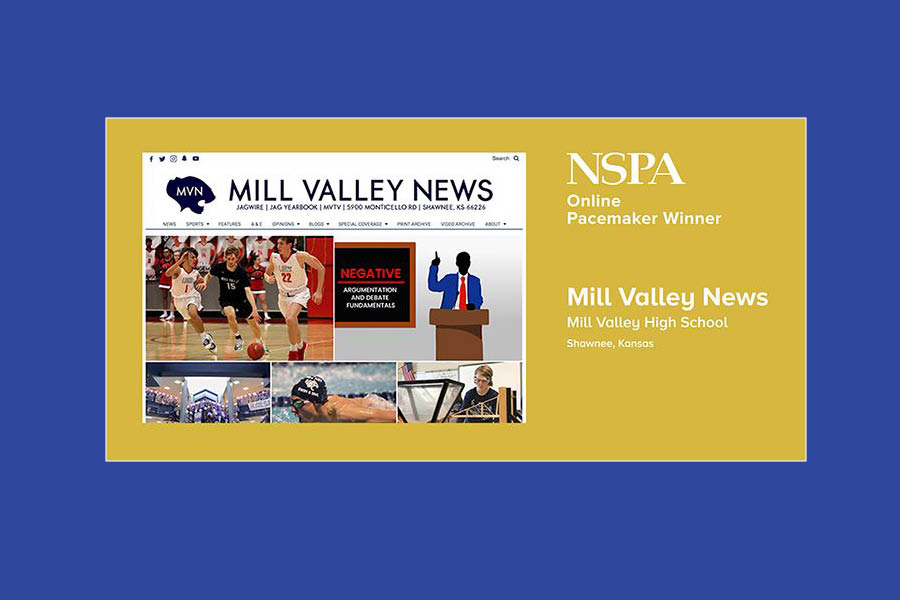 Staff report
April 18, 2020
Mill Valley News, the school's student-produced news website, recently won a Pacemaker award, one of the nation's highest honors, Friday, April 17 at a virtual ceremony hosted by the National Scholastic Press Association. This is the website's fourth Pacemaker in six years, one of 16 schools from across the nation to earn the honor.
The award was to be announced at the NSPA/JEA National High School Journalism convention in Nashville this weekend, but the event was cancelled due to COVID-19 restrictions. Students and advisers were able to watch a recorded awards ceremony where several awards were given.
Honoring the nation's best, NSPA named 28 scholastic news sites as finalists back in December and judges continued to evaluate those finalists until the winners were announced. The 28 Pacemaker finalists represented 12 states, and California, Missouri and Texas set the pace with five finalists each. The Shawnee Mission East High School Harbinger Online also represented Kansas and was named a Pacemaker winner in the ceremony.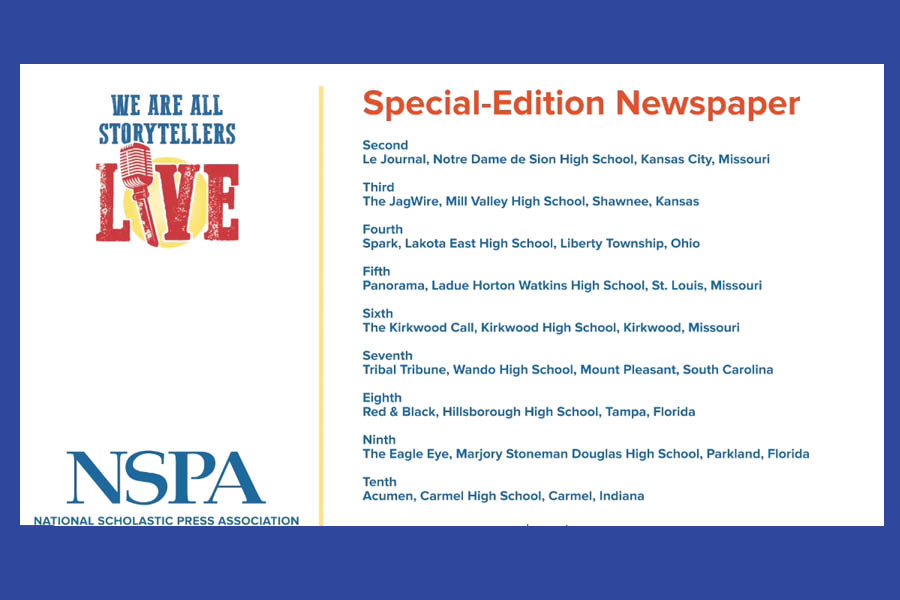 "The Pacemaker is the association's preeminent award," NSPA executive director Laura Widmer said. "NSPA is honored to recognize the best of the best."
Mill Valley News editors are Anna Owsley and Ben Wieland.
Also at the ceremony, the JagWire newspaper's special edition about race at the school earned third place in the NSPA Best of Show competition for newspaper special editions. Editors of the JagWire are juniors Hannah Chern and Tatum Elliott.
(Visited 209 times, 1 visits today)