Mill Valley Cheerleaders hold annual Junior Jaguar Clinic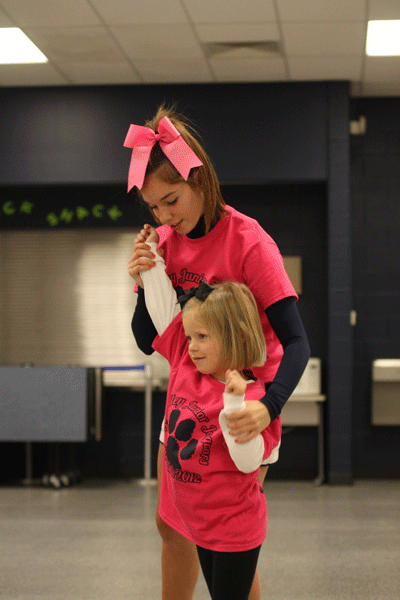 Over 80 kids in kindergarten through first grade wearing bright pink shirts crowded the gym on Friday, Oct. 5 for the annual cheer clinic.
They learned basic chants, cheers and jumps to perform at a football game against Piper that night.
"They got to interact with high school cheerleaders, and get the experience of cheering at the football game," senior cheerleader Skylar Burleson said.
They are so little that it was easy to lift them and teach them new cheers, according to sophomore cheerleader Halie Breninger.
"It was a lot of fun [to stunt and cheer] with them because, they are really little so it is easy to play around with them," Breninger said.
According to Breninger, the chilly weather had an impact because it made it harder for the cheerleaders to keep their attention.
"It made [the football game] feel really long when we were cheering because it was freezing," Breninger said.
According to Burleson, the little girls were excited to do the cheer to 'Call Me Maybe' at the game.
"My favorite part was doing the cheer. The kids kept asking when we were going to get to do the dance," Burleson said.
(Visited 19 times, 1 visits today)
About the Writer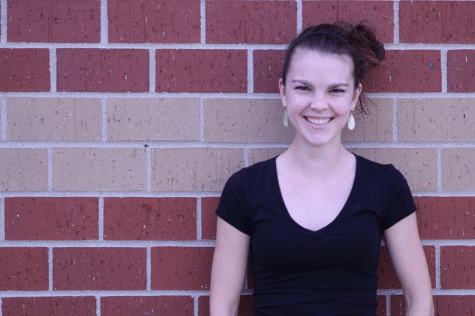 Cassi Benson, JAG reporter
Cassi is in her third year on the yearbook staff for her senior year. She is involved in cross country, track, jagPRIDE and NHS. She is  dedicated to the organizations she is apart of and loves writing for the school yearbook.