Military family deals with distance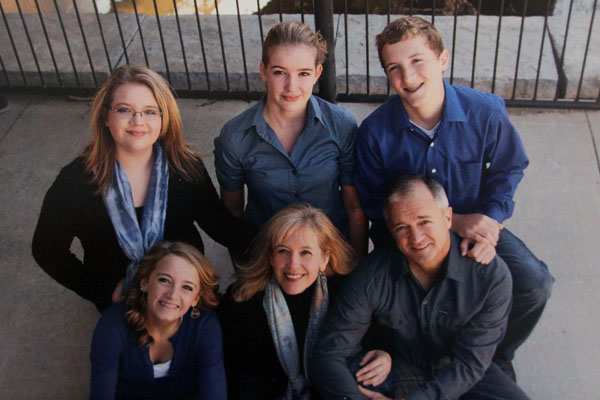 Many teenagers will go through a phase of wanting to spend as much time away from their family as possible. Juniors Jack and Jordan Townsend, however, know not to take time with their family for granted.
John Townsend, Jack and Jordan's father, retired from 25 years of active military duty five years ago. He now works for the Combined Joint Task Force, a counter-intelligence program in Bagram, Afghanistan. John's father was in the military as well, but when John decided to volunteer for the Army, eventually becoming a member of the Army Special Operations Forces, he didn't expect to make it his career.
"At the time I joined the Army, I planned to do three years and then go back to college," John said. "I just wanted to try something different and see the world. My parents were totally surprised."
Because his father has served two-year deployments for 25 years, Jack has first-hand experience with many of the difficulties that come with being a part of a military family. Despite this, Jack is intent on following in his father's footsteps and joining the military, but he wants to wait until after he graduates college.
"I'm getting my pilot's license and I want to fly helicopters in the Army," Jack said. "I plan on going to college and getting a bachelor's degree and then going into [the Army] as an officer. I wanted to do what [my father] did in Special Forces but he gave me the idea of aviation because he has a few friends that fly helicopters who got me interested."
When Jack first told his father he wanted to become a pilot in the Army, John was not expecting it.
"Jack has been ruminating about the military for years," John said. "[But] up until the last year I have never considered it a possibility for him. I would hope that he takes his recent desire to fly with him, completes college and enters the military as an Aviation Officer. Regardless, I will support him and be very proud of him."
Part of the reason Jack wants to join the military is because he is proud of his father's important role in the Army and thinks that it largely defines the person his father has become.
"I don't know what my dad would be without it," Jack said. "He's so good at the things he does and the counter-intelligence stuff because he thinks ahead. He uses statistics and facts and figures to find out where the Taliban may strike next. He's stopped many things from happening."
The opportunities the military affords and the lives John feels he has impacted are what make being a part of the Army worthwhile for John.
"[The Army] was the best decision for me as I love to travel, love adventure, love meeting different people and experiencing other cultures," John said. "I think I made a positive change for many people on most of my deployments.
I am very proud of my family's support while being great Americans themselves."
Because it has been a constant throughout his entire life, Jack has gotten used to missing his father each time he leaves for a new deployment.
"I don't show that I miss him as much as [my sisters] do," Jack said. "They make it seem like he's never coming back. That's not true; he's good at what he does. And it's not like it used to be where we'd have to wait a couple weeks for a phone call and get to talk to him for a few minutes. Now I get to talk to him every day."
None of the Townsends think that John's deployments are easy. But after going through so many goodbyes, John has learned how to deal with it.
"Once I was married and had kids, the traveling and deployments became very difficult," John said. "But then again, [my family] makes coming home that much better. Serving in the military is like being with a family … another family.
Everyone depends on each other just like a biological family. So [leaving is] hard … but then [in some ways it's not]."
In the future, John hopes to be able to see his family travel to the Middle East, the place he has spent the majority of his last 12 years.
"I would love to see the Middle East be a place where I can travel safely with my family some day and show them the wonders of this part of the world," John said. "Both Iraq and Afghanistan have so much to offer the world if they can conquer their current … unrest."
When looking back, Jack sees how his father's career has impacted the lives of each person in his family.
"Now I've kind of been the man of the house, so I'm expected to do more," Jack said. "But it definitely made us stronger, more independent and more responsible. If I think about it, [Jordan and I] kind of raised each other."
Although Jordan has had to experience how hard it is to live without her father for years at a time, she knows how important the Army is to her family and wouldn't change her father's profession if she could.
"When he comes back I always bawl my eyes out because I'm so happy," Jordan said. "When he leaves I cry too. But then I realize that I'll be fine. It's never easy, honestly, but we don't really know any different."
Surprisingly, Jordan realizes that even though she misses her father when he is gone, she would be OK with her future husband also being in the military.
"I've always thought my ideal guy would be in the military," Jordan said. "I think it's just because I'm used to it. If anything, I'd want my husband to be in the military. That way, my dad and I could both relate to him."
While Jordan agrees that she and Jack became much stronger because their father was gone so often, she is still emotional about the time they spend apart.
"There were moments … that I wished he was here because [sometimes] we were just on our own," Jordan said. "We probably miss him now more than ever because we are more mature and aware of [his absence]. I've always missed him though. But our lives would be so different if he wasn't in the military. We'd be different people. And despite him being gone for a lot of our lives, he's our closest family member. We adore him."
(Visited 8 times, 1 visits today)
About the Writer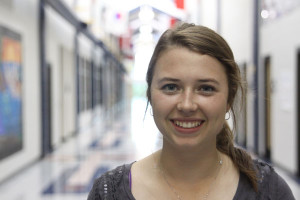 Hanna Torline, editor-in-chief
This is Hanna Torline's third year as a member of the JagWire staff. As a senior, she is involved in journalism, jagPRIDE, NHS, StuCo, Club 121, student leadership team, debate, girls golf and student ambassadors. Her favorite quote is from Mark Twain: "The difference between the right word and the almost right word is the difference between lightning and a lightning bug."