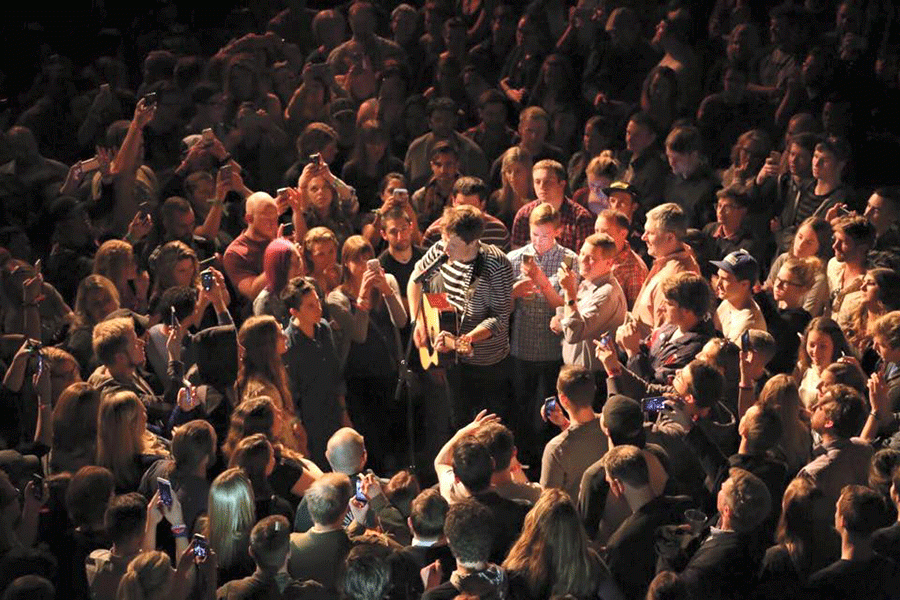 Middle of the Map Fest
When: May 4-7
Where: Westport and Crossroads in Kansas City, Missouri
Cost: $30 to $80
From May 4-7, Kansas City will host the sixth annual Middle of the Map Fest, a local festival that highlights the talents in the area. The festival also devotes days to feature films and speeches from esteemed entertainment professionals, but the music is the real highlight, and this year's festival features over 100 bands, both local and national.
As opposed to previous years, Middle of the Map Fest now takes place in seven new locations across downtown Kansas City. Westport venues such as Californos and Mills Record Company will have shows May 4-5, and now-popular music venues such as the Arvest Bank Theatre at The Midland, CrossroadsKC and the RecordBar will have shows May 6-7.
The Middle of the Map Fest stands out among other festivals because of its wide  variety of local music. Due to its emphasis on local bands, the genres that are featured range from alternative to country, jazz to rock. The headliners include the alternative band Cold War Kids and the electronic dance music artist Zhu, as well as rock band Manchester Orchestra and rapper Vince Staples. And that doesn't even include the local bands.
The grassroots bands that come to Middle of the Map are always enthusiastic for the opportunity to perform at festival. It can be a great stepping stone for artists, especially those with a coveted opening slot, such as the alternative band Rachel Mallin and the Wild Type which opens for Cold War Kids at CrossroadsKC. Other Kansas City fanbase-bred artists have a large fanbase and will be watched by many, such as pop artists Connor Leimer and Gracie Schram.
In the same line as Austin, Texas' South by Southwest, Middle of the Map Fest is a great showcase for local bands, with a few established headliners peppered in. With Kansas City being a popular place to find some great new talent, one could hope for a great show from the new performers.   
(Visited 32 times, 1 visits today)