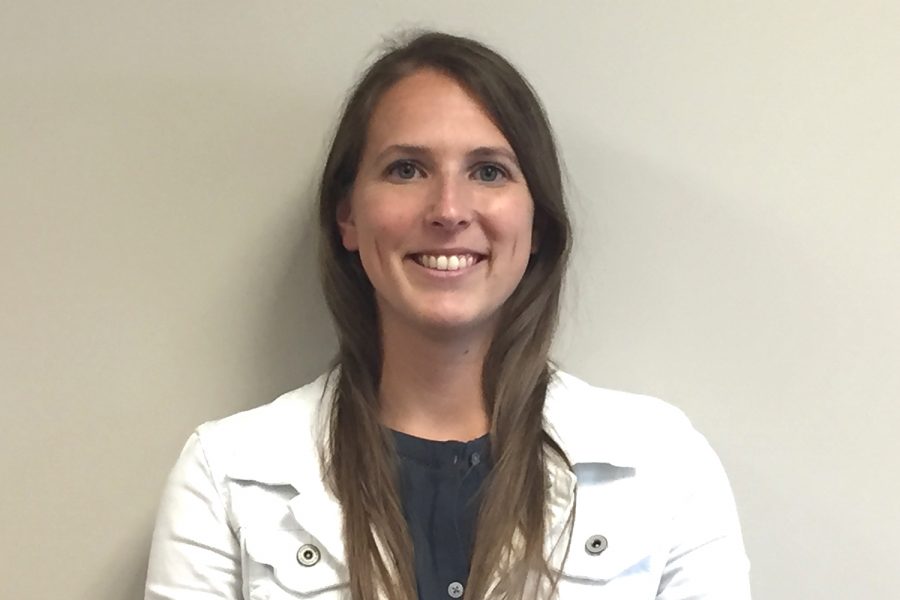 Melissa Weber, Social Studies
JagWire: First, tell us a little about yourself.
Melissa Weber: "This is my 7th year teaching. I spent the last 6 years teaching in the Topeka public schools. I have been married for 5 years and have a 1 and a half year old named Isaac."
JW: Describe your college experience.
MW: "I went to K-state. Loved going to football and bball games with friends. Was on the club rowing team, so spent lots of time at the lake."
JW: Why did you decide to go into teaching?
MW: "I knew I wanted to be a teacher since 6th grade. I got my drive from my dad (also a teacher). He was super passionate about his students being successful, so I kind of got it from him. I also love finding ways to make history engaging for others."
JW: What is your experience with teaching high school students?
MW: "I student taught at a high school but was at a middle school 6 yrs prior to coming here. This is a fairly new and exciting experience for me!"
JW: What do you want students to know about you?
MW: "I love K State and Kansas city. Huge sports and star wars fan. I enjoy outdoor activities like running, hiking, trapshooting…"
JW: What is an interesting fact about yourself?
MW: "I took second at nationals when I was rowing at K-state."
(Visited 9 times, 1 visits today)